Due to problems with the backfocus of my RC10 I have to reduce the size of the adapter that connects the focuser to the telescope.
Some millimetres are enough.
In the V3 of this telescope the focuser is independent of mirror with a long piece of about 30mm (collimate).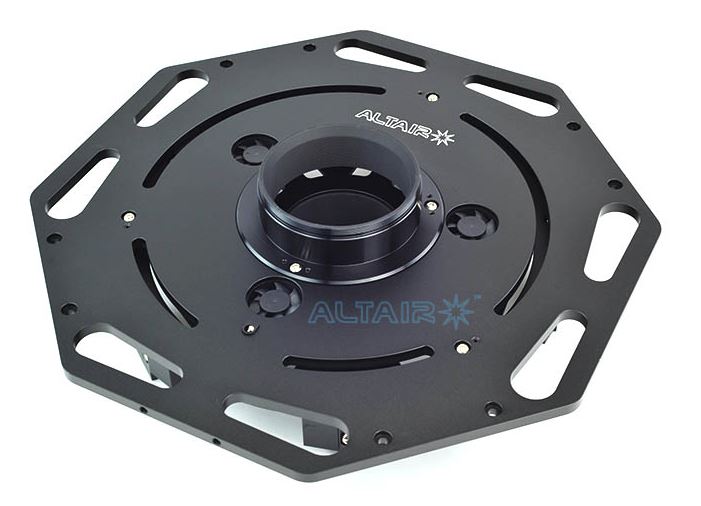 Exactly the red piece on the next picture.
There is a very similar piece in the Teleskope Service catalog for collimation of the focuser, but it has a much smaller depth (practically nothing)
https://www.teleskop...uss-M117x1.html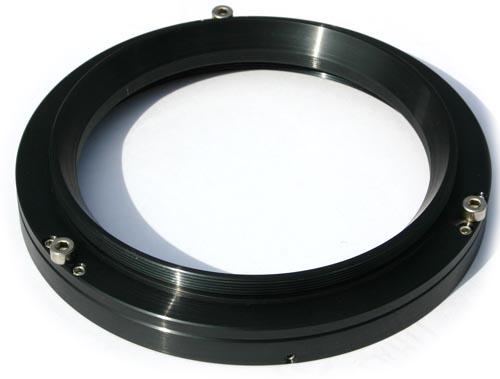 Has anyone change one piece for another? Using only the external part of the TS piece?
Do you know if they're compatible for substitution? (screw position and size)
Both are 117mm and look almost the same piece... but at more than 100€ and not to be able to use it (V3 already has collimation in the original piece) I wanted to ask about your experience.
Of course, any other idea to reduce backfocus will be welcome!!
Thank you in advance
Edited by carballada, 22 November 2017 - 11:42 AM.