Today the APM 70 mm 90 degree bino arrived: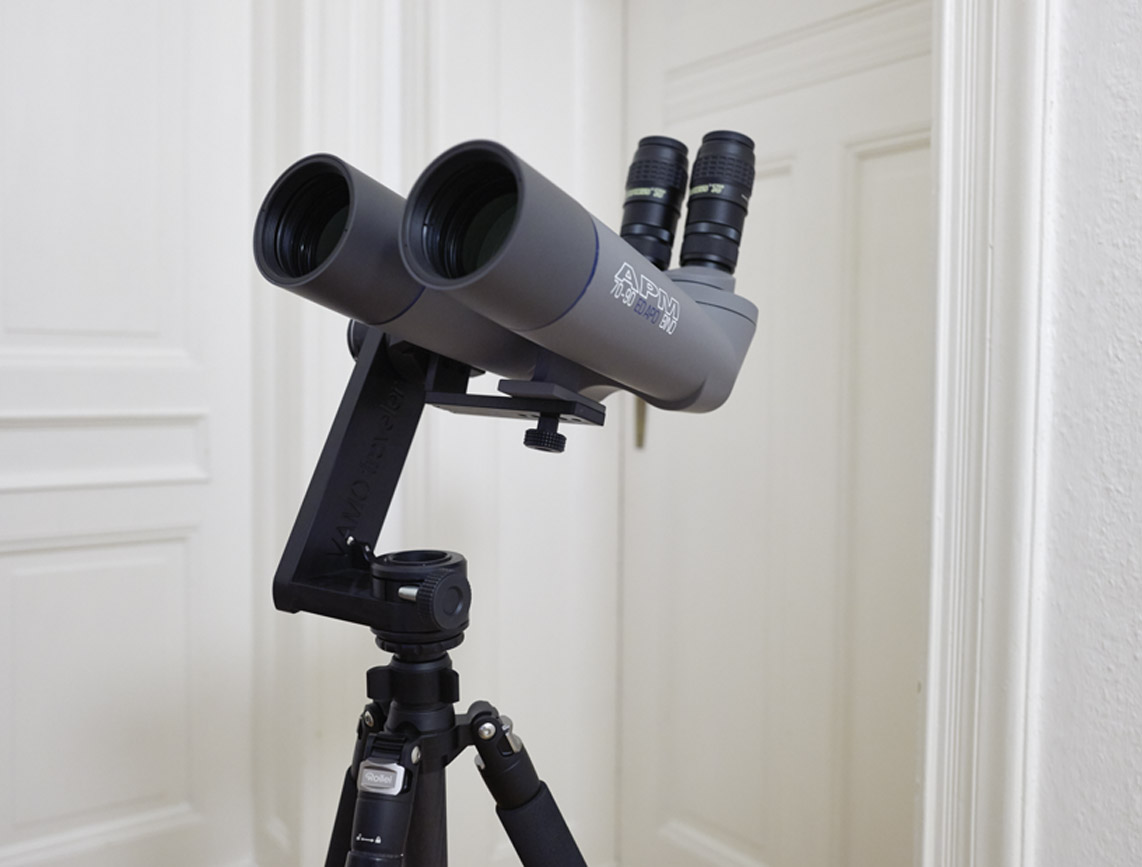 Luckily I could do a very first test under the sky (city center) with Panoptic 24 mm and Morpheus 12,5 mm eyepieces, Aquila, Lyra and the central region of Cygnus.
A lot of fun with the large field of view.
Thomas
Edited by ThomasM, 23 November 2017 - 03:10 PM.