Another cool design found (or did someone do this before?)
I have seen my own 2,2,2 (same fls, precision 45-deg) and the Kaspereit,
but this "Triple Deuce Coupe" is a whole 'nother kettle of fish...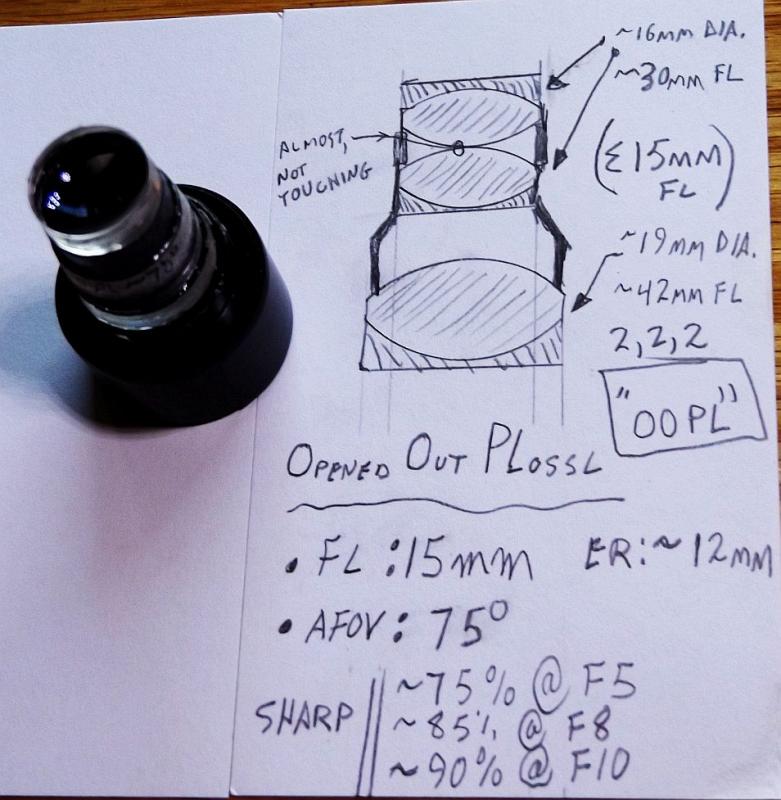 I was tinkering with cleaning up the edges of my recent
thick-doublet-plossl theme, with a tight top set and a doublet
field lens below. The field correction and the field width
both blew up past my expectations. The flexibility of the
Konig 1//2 core was known, but this seems to point into
another way of leveraging the Plossl core (other than the Erfle family).
Edited by MartinPond, 24 November 2017 - 03:19 PM.