Well, it took nearly 2 years for the first 120 mm F12.5 ED doublets to become reality at last. As some of you already know these are designed and produced by Lichtenknecker Optics, Hasselt-Belgium and have very good color correction besides being very lightweight (only 1.15 kg!) so with very fast cooling characteristics.

They are available lens only or as a complete telescope tube, the FrT120dED (weight : 7.9 kg).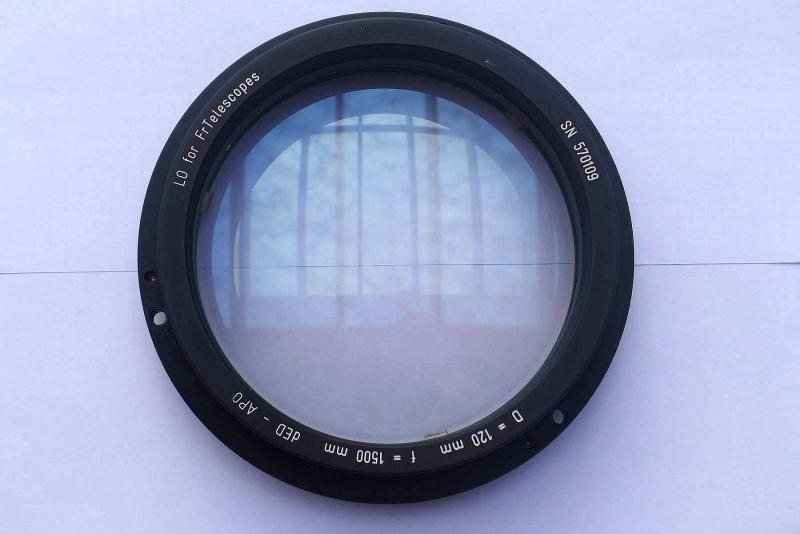 First observations on the moon show a lens that has no color that I can see and that accepts high magnifications with ease retaining high contrast and brightness.
This is a run of only 10 pieces, so if you have for a long time wanted such a long focus ED lens this is your chance.
Best regards,
Frank Theys
FrTelescopes
http://www.frtelescopes.com/frt120ded