I could really use some help on this from the CN brain trust! The short, rambling story (apologies for the stream of consciousness approach):
During the last year I've been assembling my AP setup. During this time I've been practicing processing other people's data in PI. I've become comfortable interfacing with the processes and scripts, but don't claim total mastery. I've made a few equipment test runs, but this was my first full DSO imaging session. Full image data set is here (some screen shots below):
https://www.dropbox....CnrFp2Lpxa?dl=0
I thought things went pretty well, despite some questionable guiding. During preprocessing I noticed a couple of things going on. There were some significant black lines beneath bright stars. Also, the gradient was odd and multi-colored, but I guess it sort of fits with where the brighter lights of the city were oriented (lower right). Hard to describe. See image below. I tried a few test runs of ABE and DBE, but all they did was change the color and location of the gradients.
I read some forums on Canon 1100D sensor problems/limitations that produces these black lines below bright stars, but before I start blaming the equipment, I want to make sure there is nothing obvious to more experienced imagers that I may be missing. The only fix I've read is in Photoshop, and I'm wondering what tool in PI might fix these lines?
Aside from that the stars are not 100% round. There is a small chance I was briefly guiding through some tree branches... Not sure about that though.
Basically, I'm wondering if my data is garbage, and if it is did I make it garbage, or was there an equipment fault? Should I bother taking this data further into preprocessing, or will it prove to be even more frustrating that it already is?
Let me know what other data I could provide to help diagnose.
iEQ45 Pro, Canon 1100D, SVR90T, Polemaster, PHD2, ASI120 guide camera, 60mm guide scope, BYEOS, Pixinsight
20 lights 800ISO 300s
30 flats 800ISO 1/13s (flats look kinda weird to me. tshirt fabric on sewing loop with ipad white screen)
10 darks same ISO/Temp as lights
150 bias
It was wicked cold (14 degrees F), if that matters.
Here is the calibrated, corrected, and debayered integration attempt;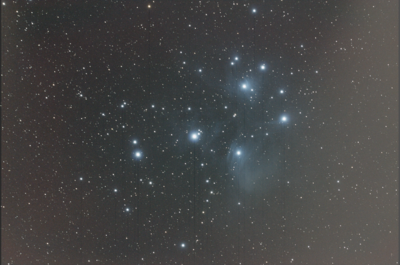 Here is a preview during the CosmeticCorrection process. Is the weird checkered pattern normal during live view mode?
Here is master flat. It looks very different depending on the program opening it. I debayered it for the screen shot.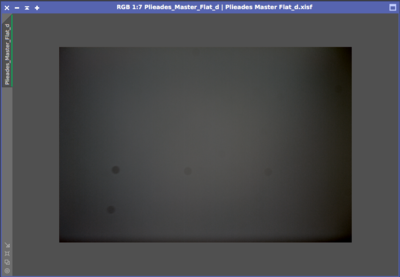 A single flat frame in Photoshop: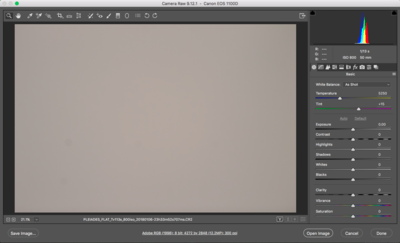 Super bias and Master bias with auto stretch:
Histogram in BYEOS of single 300s light:
Some PHD graphs. Things got worse as night progressed.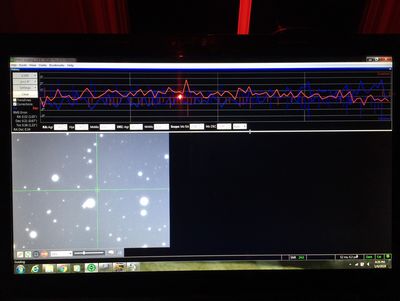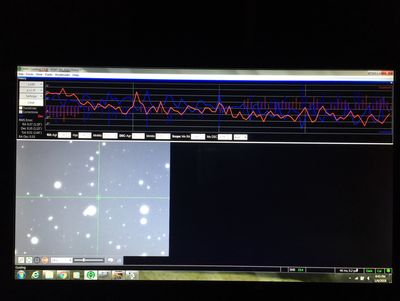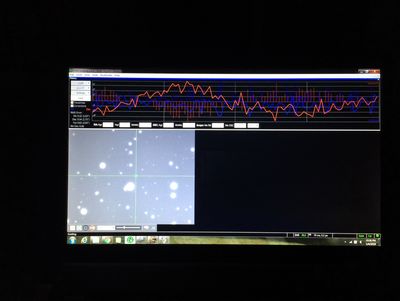 Snapshot of seeing conditions. FYI, ADM plates are physically painful to the touch when cold-soaked at 14 degrees!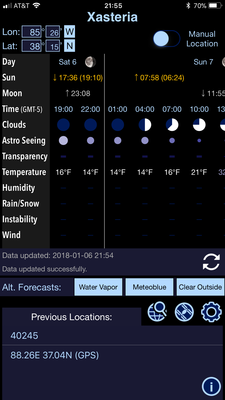 Edited by Monkeybird747, 08 January 2018 - 09:19 PM.