Greetings. I got up early today to set up my 10" reflector to capture the ISS. I thought I would share a few pics. It was a nice bright pass (magnitude -3.6) and I was surprised when I first saw it that I saw another object not too far away. I joked to myself "which do I point to?". Checking the mission page it appears what I saw near the ISS was the SpaceX Dragon craft which had just departed from the ISS. Nice accidental observation.

These were taken with a 254mm f/4.7 Reflector on my atlas mount with a 2" 4x Barlow. Exposures were 1/2000 sec at ISO 1600 using my Canon T4i.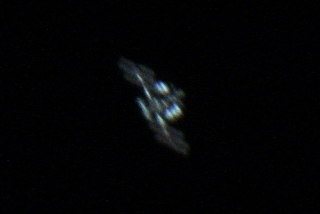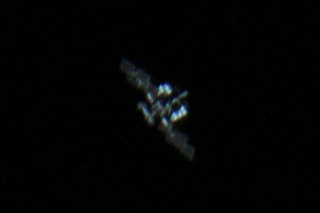 Animation (aligned using PIPP and used an online .AVI go .GIF converter to make this)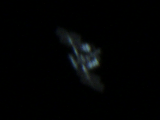 It could be better but I tell you this was not easy. I must be nuts, getting up at 4am to go out in -11 F air temperature to get everything set up.

Clear skies,
Eric
Edited by EricTheCat, 13 January 2018 - 09:01 AM.