Here's my black tube Edscorp Pal Jr. I forgot its different.
The stalk actually looks like its for the binocular prism bent down to a 45
I guess when something has been in continuous production for all that
time there will be variations, and not to mention changes made by the
owners.
If you look close you will notice this tube is factory drilled for two sizes of
finder, the single stalk standard 6x24mm which it came with, and the twin
mounting ring 6x30mm you could buy from the catalog and was standard
equipment on the "6-inch Reflector."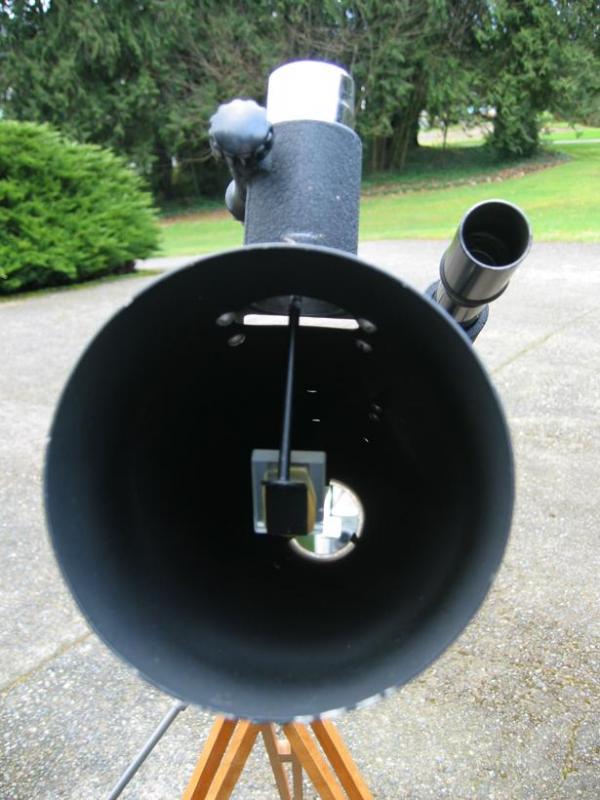 Edited by actionhac, 17 January 2018 - 12:32 PM.