Following on from Bart DeClercq's excellent images with his 20" Newtonian, here's another effort with a 12".
It was immediately apparent when imaging that, just as Bart commented, Ceres looked like a small Galilean moon such as Europa - clearly nonstellar, especially when switching to the nearby HD78139 for comparison which looked utterly different, with clear diffraction rings. The difference on the AVI is actually much more striking than on the stacked result.
I've deconvolved both images in FITSWORK using the star for the PSF.
Also shown is a simulation of Ceres using NASA's frustrating 'eyes on the skies', reduced to the correct size of 7.55 pixels.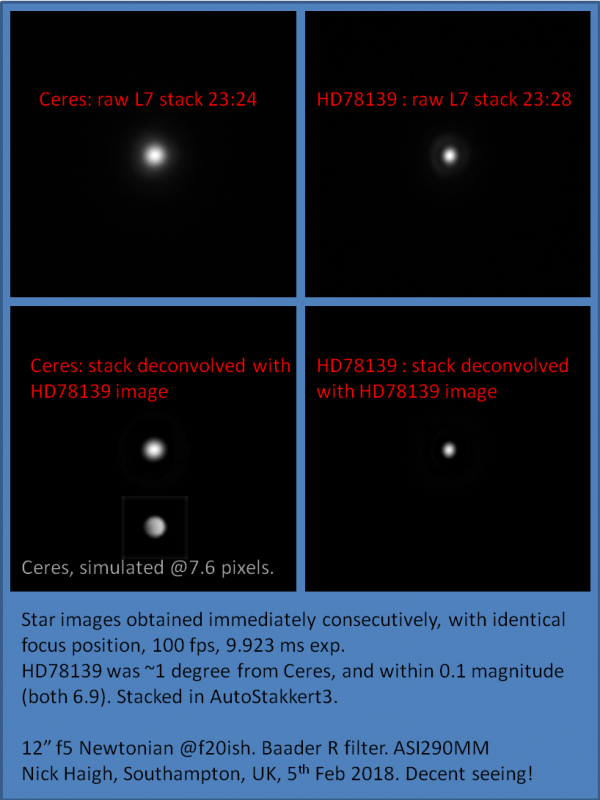 Here are the images of Ceres and HD78139 again, without having been churned through powerpoint.
Clear steady skies all!
Edited by happylimpet, 06 February 2018 - 04:10 PM.