I was attempting to take some photos last night when I noticed that I was getting extreme coma and elongated stars no matter my exposure time (15, 60, 120, 240sec). I had previously taken images of Orion not long ago and my stars were perfect with no focus or coma issues. As far as I could tell, focus was fine. Is there a possibility it's a collimation issue? Is there a way to test my SW80 without having to buy a specialized tool or send it off somewhere (I wouldn't even know where to start)?
I'm attaching an image showing samples from a 240sec shot to show the elongation and coma issues.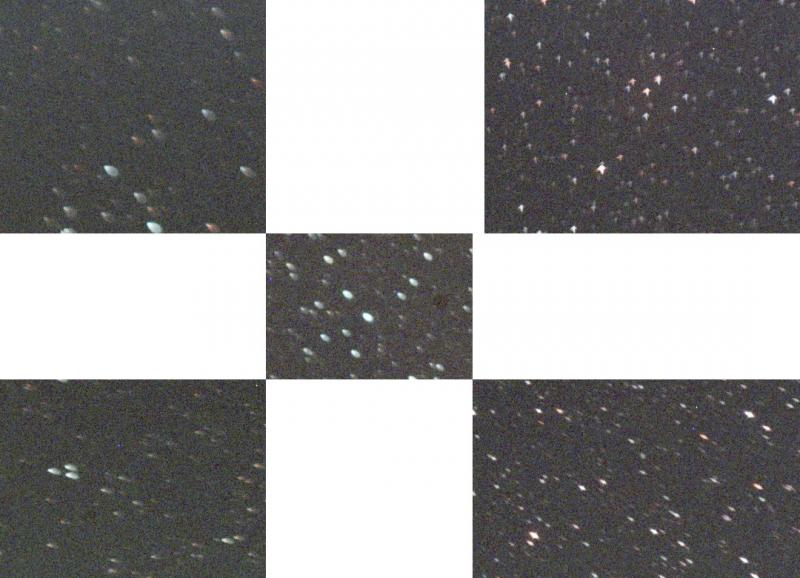 Any help would be greatly appreciated!