NGC 3432 in Leo minor. A magnitude 11.3 spiral galaxy distorted by its interaction with satellite galaxy UGC 5983. There is not too much info on this one, Rick Js deeper image and description is here: https://www.cloudyni...p-206-ngc-3432/ There are numerous tiny galaxies in this cropped field.
This was more or less a salvage effort. Brisk winds > 10 MPH caused guide star loss which resulted in drift of the target halfway across the chip. Props to CCD Stack / CCDIS for easily aligning stars that were nowhere near eachother. I didn't think I would have anything worthwhile from last night. Thanks for looking.
http://www.pbase.com...167005054/large
Derek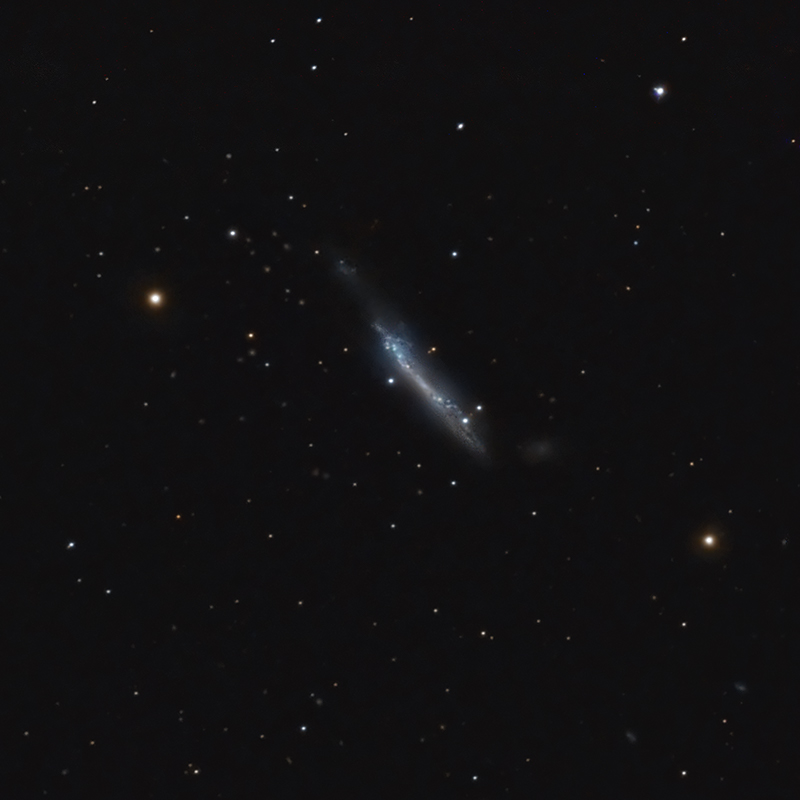 Edited by schmeah, 14 February 2018 - 09:41 AM.