Two nights ago I shot an image of NGC 3432 / ARP 206. In comparing it with other images I noted a "star" in the "ejectate" (As described by Arp) that was not present on numerous other similarly deep or even deeper images over many years, including a NASA VLA image. It was present in the unprocessed stacks of each LRGB channel, included a luminance stack that had drifted nearly off the chip after guide star loss. With supernova thoughts , I posted a followup in my original thread which I promptly deleted after reviewing Rick Js image from 2008 here on CN which clearly shows this "star". The most recent image of it is from Dan Crowson which shows barely a trace of it. And numerous other images between these time frames, show it not at all (mostly) or perhaps a trace. I found this very curious. So I started reading about rare supernova imposters which are stellar explosions that do not destroy their progenitor stars and are subject to subsequent repeated eruptions.The most notable of these is SN2006JC in UGC 4904 which blew to bits as a SN two years after an amateur discovered an initial outburst which was mistakenly thought to be a SN, but the star faded but survived. Luminous blue variable (LBVs) are examples of these unstable stars. Eta Carina, which has erupted at least three times is another example of a supernova imposter.
Full image is here:
http://www.pbase.com...005054/original
This is a crop of my image showing the star in question: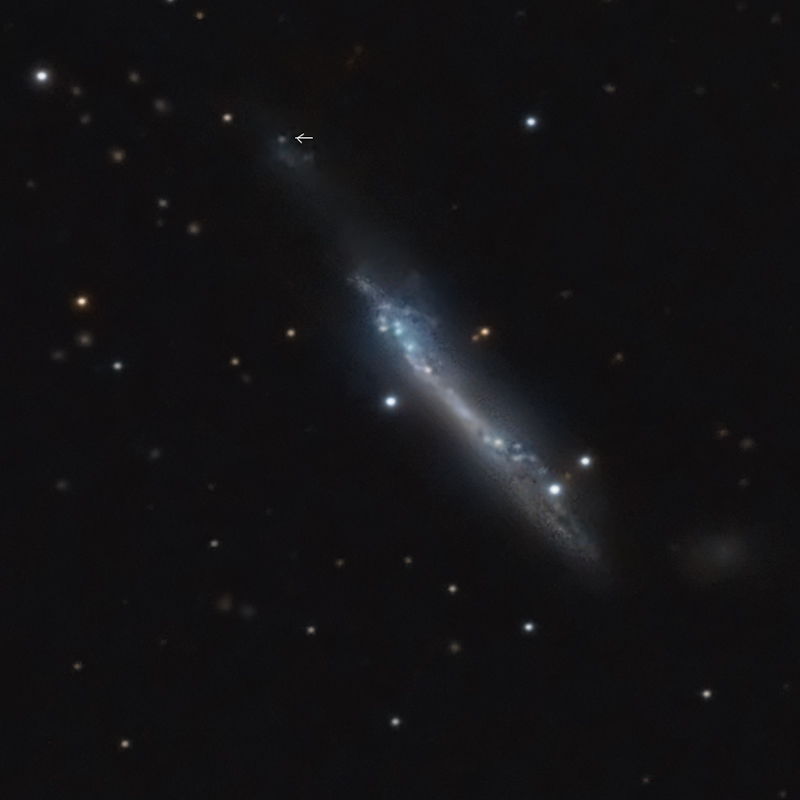 This is the NASA VLA data from 1997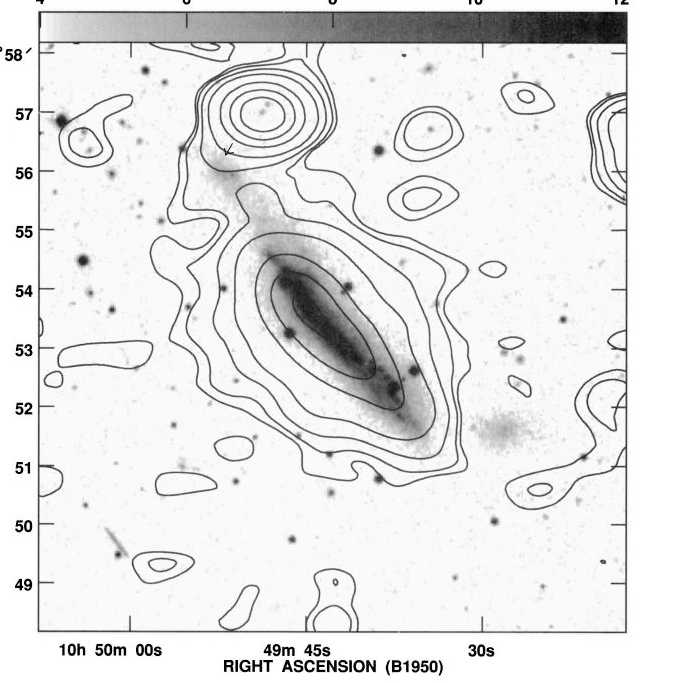 These are a few images at least as deep as mine that show at most traces or no evidence of the star while other stars and small galaxies are not variable:
https://www.cloudyni...573005-arp-206/
https://www.astrobin.com/full/82878/C/
http://www.pbase.com/image/143306089
http://www.faintgalaxy.com/ngc3432.htm
And Rick Js image from 2008 which clearly shows it:
https://www.cloudyni...p-206-ngc-3432/
Perhaps its just related to depth of image and processing variability and this is just a silly post. Its just curious that all of the other stars / faint galaxies, etc seemed to be consistent without similar variability from image to image. Any thoughts or comments would be much appreciated.
Derek
Edited by schmeah, 14 February 2018 - 09:38 PM.