Hi,
I'm looking for small alt-az mount for my 80/480 refractor to be considered as travel setup where I have to grab the telescope, tripod and mount and walk for a while to darker place when I'm on i.e. vacation.
I have motorized Celestron SLT but it's too big and I'm pretty tired of using motorized mount as it takes ages to point the telescope to much different direction.
So far I'm using quite carbon tripod or heavy surveyor tripod (at home) with big ball head with ball leaned at the side so it works pretty well if it's balanced but such head is not intended to be used with higher power and it's quite hard to use it above 50x.
AZ4 and Porta clones are too big for my needs and the scope itself is small.
I shouldn't have any problem with balancing as I'm using Baader Zoom eyepiece for most of the time, sometimes with barlow, but it means that once balance is done it should be fine.
I was thinking about TS AZT6 . https://www.teleskop...otostative.html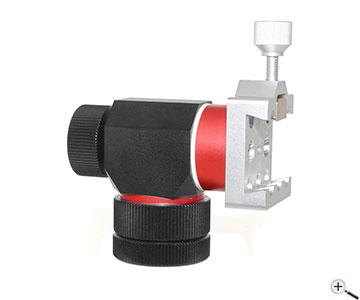 It seems to be quite light (below 1kg) but is it any good for planetary observations at about 160-200x?
I know it has no micro adjustments but maybe it's smooth enough to handle this?
Maybe there is something similar, small enough but with micro adjustments, light and small enough to be considered as grab and walk for a while?
Price between 100-200 Euro for mount, without tripod.