Recently I purchased Lunt LS60THa solar scope so I could image the sun spots and prominences, I was so excited to use it with ZWO ASI290MM, I did came up with nice images but it was really annoying trying to focus and pressure tune in day light as you can barely see the screen.
I could setup a dark box outside like most people do, but I figured it would be more challenging if I could control the whole thing remotely like I do with my telescope when I image the moon.
Controlling the mount is not a problem, but designing a remote focuser and pressure tuner is a big challenge especially that the pressure tuner requires a lot of torque to rotate, I did a search and it seems that Lunt already have a remote pressure tuner but this thing is $650 and I just find that a lot.
https://luntsolarsys...ner-controller/
So I decided to design my own thing and 3D print all the necessary parts, below are the parts that I needed.
The items that I designed and 3D printed are
Below Images shows how all those pieces are mounted
3D printing two pressure tune clamp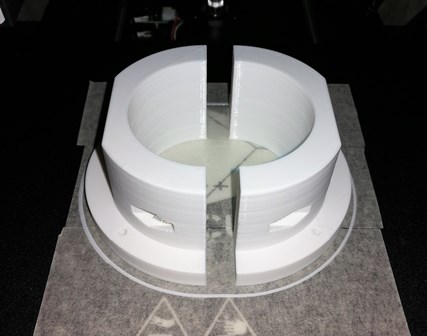 The Clamps are screwed together and I put double side tap to secure them to the pressure tuner knob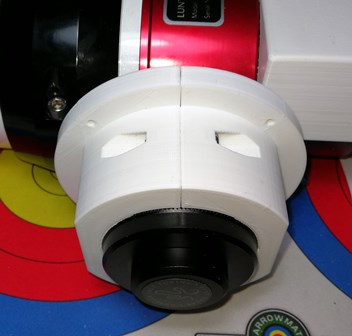 Both gears 3D printed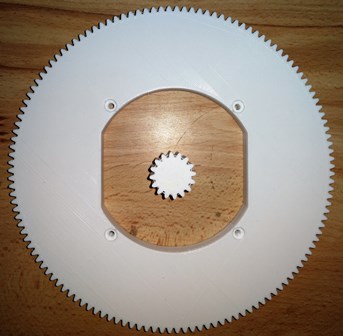 The gears are installed and roughly that's how they will look like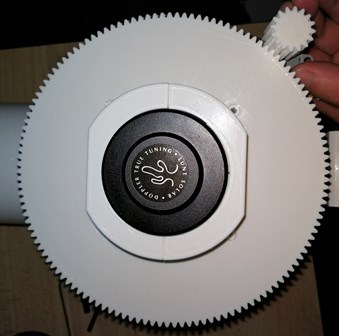 3D printed the motor mount and both stepper motors are fit inside with gear and pulley secured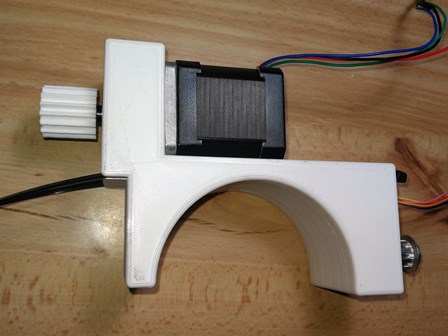 The whole setup is installed, the motor mount sit on the focuser tube with double side tape in between and secured with zip ties, pulleys are installed and I cut a small piece of the belt and glued it to create a loop to connect the focuser with the stepper motor, the other side you can see the big stepper motor is connected with the pressure tune knob with gears and there is enough torque to rotate that knob all the way in.
Electronics are nicely arranged inside a small plastic box and cables are connected, everything will be powered from a 12V DC source, I did a test and I am happy with the results.