If you saw my last thread, I purchased a Sky-watcher 180mm Maksutov, that had some problems. Here is a link to that thread in case you missed it: https://www.cloudyni...irror-problems/
This thread will be what that one should have been. Me showing off my new scope.

First I would like to thank Kevin and Sky-watcher. They really went above and beyond to help me out. I didn't think this level of customer service existed anymore, but I was proven wrong.
The first thing I noticed when I got the scope inside was that UPS decided to upgrade the handling process with a drop kick or something similar. The entire side of the box was split open and I could see the scope inside.

I looked it over, and to my relief, everything seems to be just fine.
The first thing I noticed were the green accents and the addition of the "Skymax 180" under the logo. This really caught my eye, and I think it is a nice addition.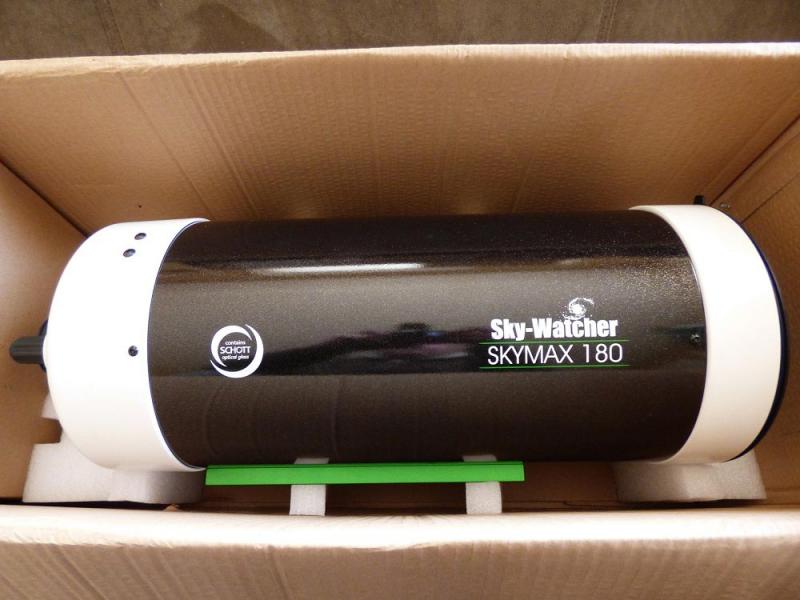 The overall finish of the scope is excellent. The paint looks great and even the green anodizing on the dovetail looks well done.
The coatings on the meniscus are a rich purple and green color. I am not positive, but the black paint inside of the OTA seems to be darker than the previous model I had. I seem to be getting less reflection off of the interior OTA walls and baffle in pictures. It also looks darker to me.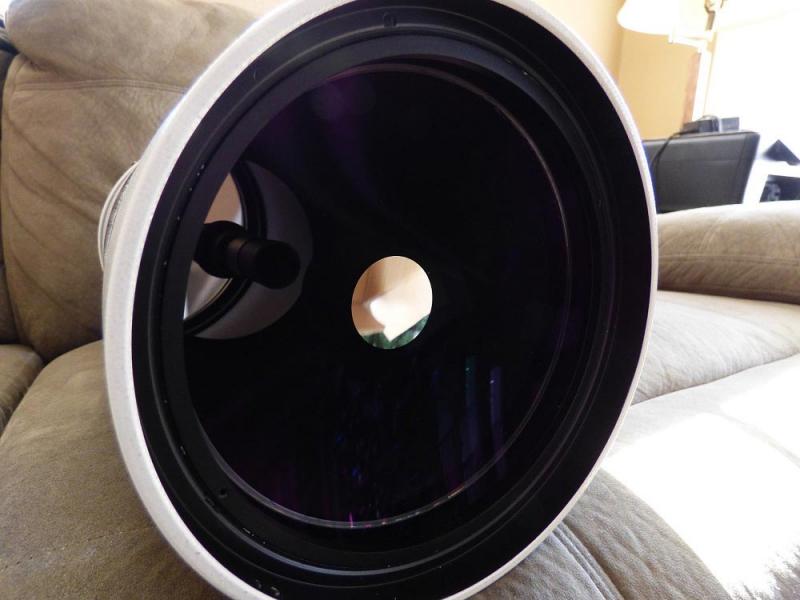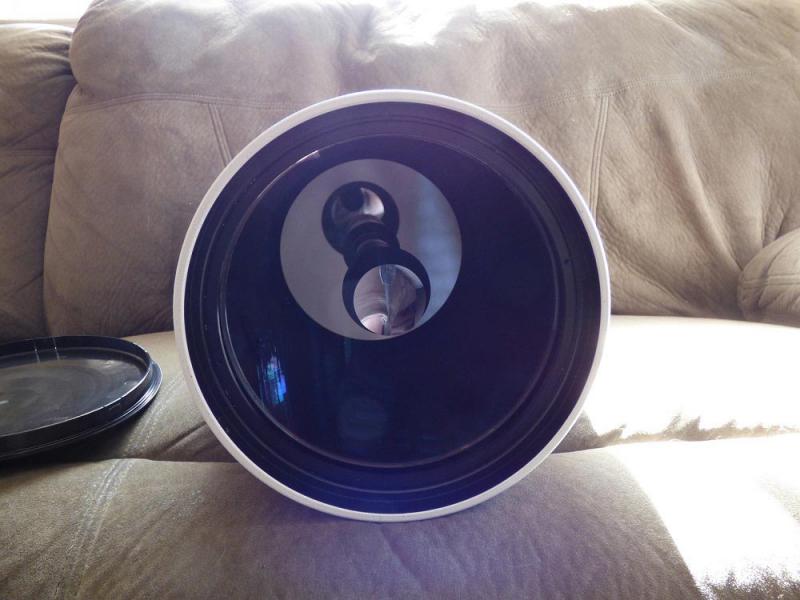 The primary mirror looks great. There is absolutely no sign of the coating issues I had in the previous model. Also if you compare this photo with ones in my previous thread you will see the reflections from the interior of the OTA and baffle look significantly less.