Hello sketchers
Here's my last contribution. This is a naked eye view of the conjunction.
That watercolor was made yesterday March the 3rd from a street of my little village. As you can see the number of light points is saddly huge!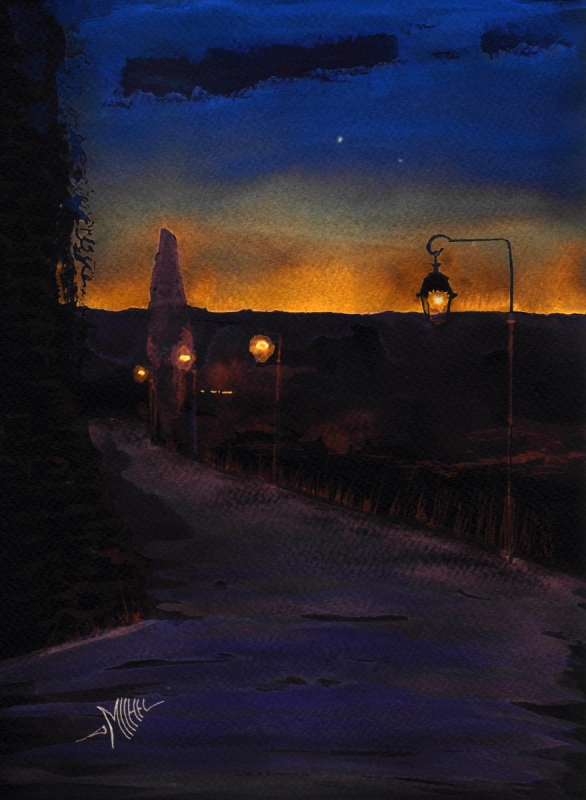 The sketches of Mercury and Venus were made during daylight. I did those sketches with pencil on white paper and a blending stump. The goto helps to find the plantes by day in my little observatory. The details for Mercury are maybe not very acurate, the planet was so small.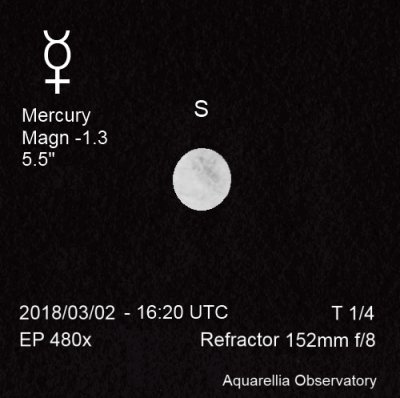 For the planet Venus, as stated by Stanislas the contrast is now quite good to easily detect some differences in the atmosphere.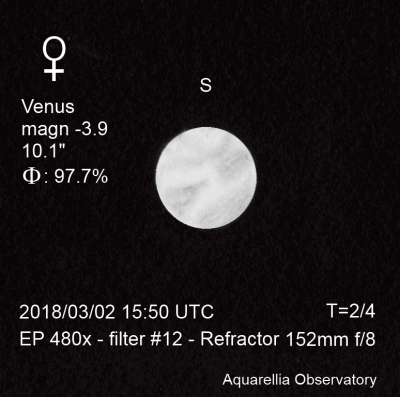 Kind regards to you all
Michel