"In my experience there's no such thing as luck" - Obi-Wan Kenobi
I don't care for the term "lucky imaging" I prefer to call it the brute force approach. This was the result of video captures one second exposures with FireCapture and the ASI1600MM. 500 frames each filter I used 300 frames for Luminance & Red & 150 for Green & blue. I split them into individual images, applied darks, and auto aligned & stacked with Nebulosity. I did two stacks with an without darks and noticed there was an improvement in eliminating banding noise so the effort was worthwhile. I ended up not using much of the luminosity layer the red channel data proved to be more useful for that. Processed in PixInsight & Photoshop CC.
The Trapezium for of M42
Celestron C14 & f/7 2465mm
Astro-Physics 1100GTO
ASI1600MM-c & Orion 1.25" filters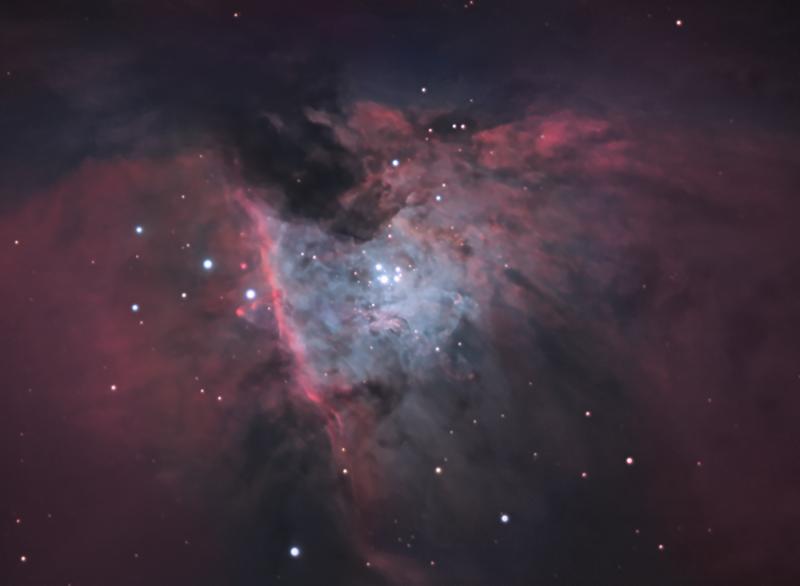 Edited by JoeR, 06 March 2018 - 07:29 PM.