Ok, for those of you wondering about the max payload of the skyguider pro. I'm including an image of my setup with the at65edq and the 30mm guider kit.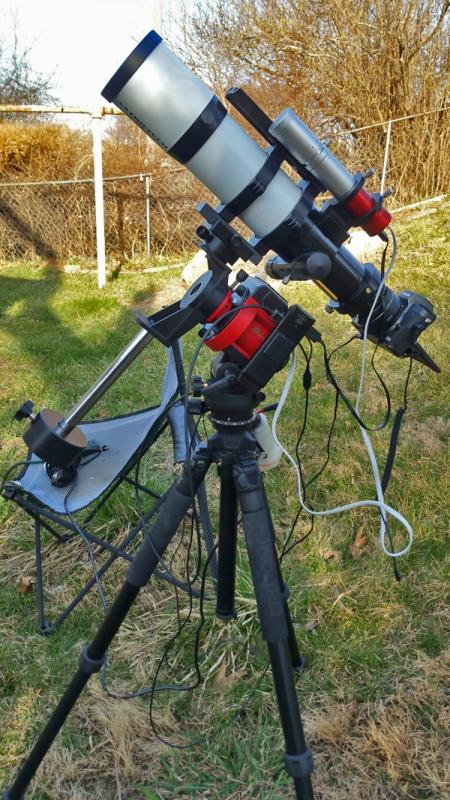 The AT65edq weighs about 7lbs with the guider on it, plus the camera is another pound or so. I did manage to use just one counterweight. It is slightly underbalanced, but probably ok. I'll find out tonight, it's supposed to be clear so I'll do some guided and unguided test runs.
Btw, I'll also be using phd2 to gauge pec, but never done it before with that app. So any pointers, much appreciated. I'll read the manual, just in case. ;-)
I believe this is about as much weight as you can safely put on it. If you use a second counterweight, you might be able to do more, but stability I think will become an issue.
So, the ZS73 with an aps-c camera would at least balance ok.
Hope this helps
Edited by dciobota, 19 April 2018 - 07:04 PM.