Many have lamented the fact that a standard Vixen (or SW etc) finder shoe won't fit a Tak focuser. I personally made a new plate for my FQR base that allowed it, but I was searching AliExpress recently, and found this: link doesn't work - go to aliexpress.com and type "Takahashi finder Bracket" in the search - there are 3 available at different prices.
I promptly ordered one, and it arrived just now.
To say the quality is REALLY nice is an understatement. The manufacturer obviously did their homework, and the finish matches a Tak FQR perfectly. The milling is REALLY nice and it is not a cheap cast aluminium piece like many of the shoes out there.
Here are a few pictures. I am going to order a few more!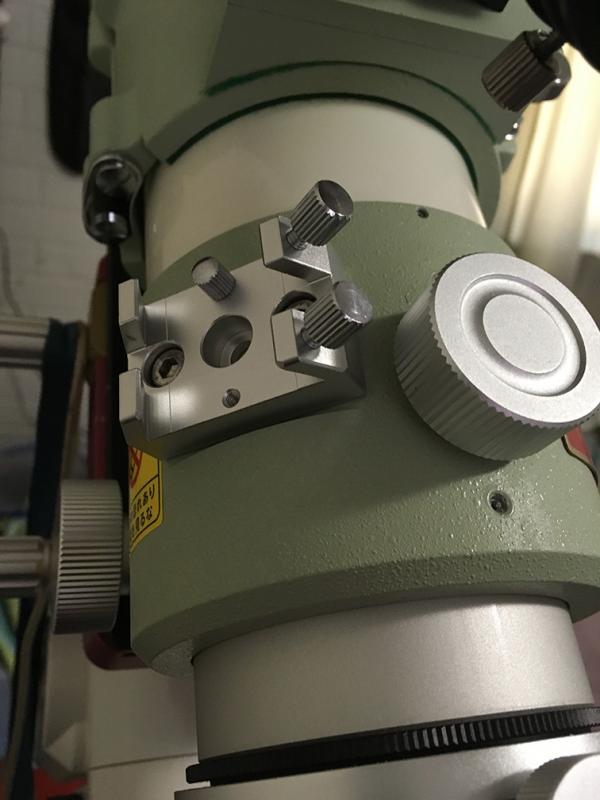 Edited by LewisM, 09 March 2018 - 03:29 AM.