I bought the heavy surveyors' tripod from UA when I bought the UniStar Deluxe mount and it carries it wonderfully. It cost a few hundred dollars, as I recall. But I think all it is is a $125 CST/Berger tripod (Engineersupply.com) with a really well thought out spreader that makes it work very well for our applications. And the $125 cost is w/o shopping around for price. That source has a range of CST/Berger tripods under what looks like a common picture but the higher priced models are still < $190.
I've looked around a bit w/o finding as effective a spreader.
Any of you out there know a source for effective spreaders that could be installed on a range of tripods? It could really help some folks looking for gear get more for their $ and increase the stability of their platforms. No rigging is going to make a Berlebach Planet of a surveyors' tripod but there are a lot of 4" refractors out there and some could likely use a better tripod that they might get if the cost was right.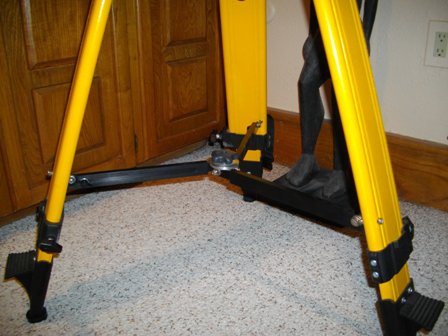 Edited by havasman, 09 March 2018 - 01:36 AM.