I tried an I3 for my 22". It did very little for galaxies, my main observing interest, and ruined the night vision in my observing eye. I returned it.
You might want to try one of the latest devices. I see a great deal of gain for galaxies with the latest generation unfilmed tube. Here's a cell phone snap from the eyepiece of my 4" refractor in white zone San Francisco. Neighbors lights blasting right overhead. Glass eyepiece view is nothing but black. I get down to galaxies fainter than mag 13 with image intensifier.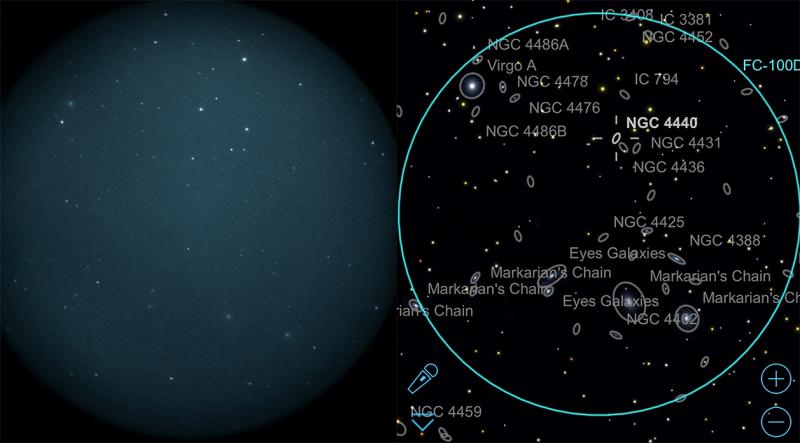 5" refractor, same white zone conditions. M51. Cell phone pic.
Edited by moshen, 13 March 2018 - 06:56 PM.