Hello all,
I have been testing the New ASI 1600GT for about 6 weeks I tried testing from New Jersey but the weather has not cooperating so I sent it to Florida to a friend of mine David Webster who tested this camera in the same scope that I would of and we were very pleased with the outcome. Attached you will see a Narrowband image of the Tadpoles (IC 410) that was processed in PI only.
I personally like the idea of an internal 5 position 1.25" filterwheel. The measurements of the camera are as follows 4.3" X 4.3 X 2.3" not including the nose piece Fans are quite I did capture all the images with SkyX but I also tested it with Sharpcap, Maxum as well as ASICAP software and I had no problems while testing.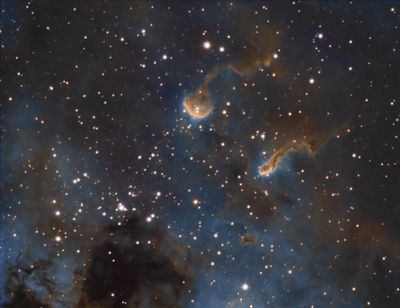 14" LX850 F8 native
1600 mono - Gain 20
Paramount MEII - Protrack - No guide
PixInSight - Full process
HA - 18 @300sec
SII - 20 @300sec
OIII - 20 @300sec
Bias - 100
Dark - 20
Flat - 20 ea.
The Camera has an internal 5 position filter wheel which worked flawlessly I did get the cooling down to 40 below ambient for testing purposes but did all of my testing at -20.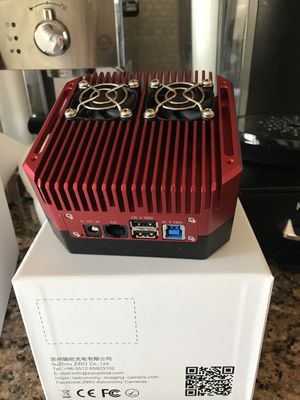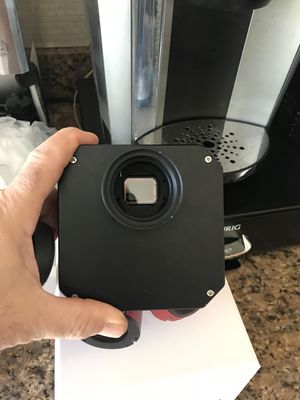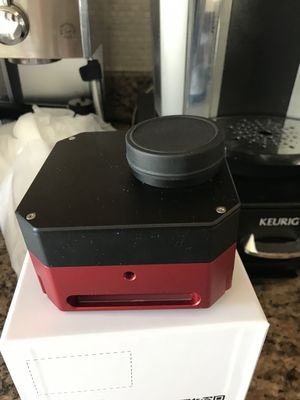 I also just decided to shoot the moon for giggles because all these images were done with the moon lurking in many different phases.
Because these moon images were done spontaneously and not part of the testing I really don't recall the setting but I'm pretty sure I was .005 and stacked 20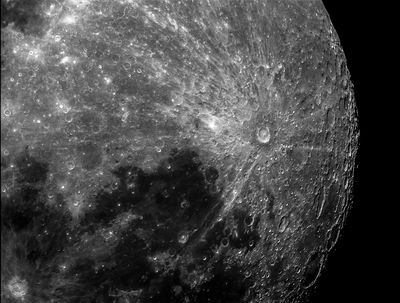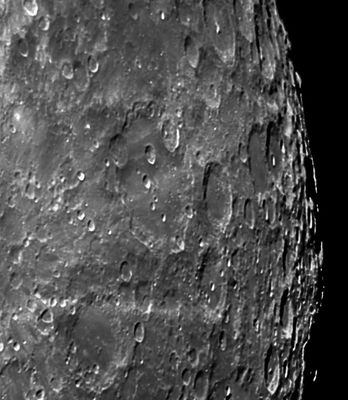 Hopefully I have covered everything for now but weather willing I plan on doing LRGB soon.
Joseph Sardina
Owner of www.nightskiesnetwork.com
(Cameras) FLI-16803,QSI-660,ASI-1600,ASI-094,ASI-290,ASI-120, QHY-183,ATIK-Infinity,and some useless paper-weights.

(OTA'S) TOA-150 F7.2, Meade 14" F8, TPO 16" F8, Meade 600series 80mm F6, Stellarvue 80mm F6, Lunt 80mm DS.

(Mount) Parimount MEII, Paramount MyT, Meade LX-850, Celestron CG-5, Ioptron AZ mount pro.
Edited by jsardina, 12 March 2018 - 10:20 AM.