I recently purchased this lens and thought with the odd diameter I would find the maker pretty
quickly but no luck. Anyone have a guess?
its 5-3/4" diameter, coated on all four surfaces. If I place the elements with the arrows pointing at
each other R2 and R3 appear to have the same radii, and this would make R1 a slightly smaller
radius. R4 is flat.
If I have both arrows pointing at the sky it feels like R2 is touching the center of R3 because of
R2's smaller radius.
Its interesting the distinctly different glass colors of the flint (F) and the crown©.
It may be a Baker or a Littrow, or a Cook, or another design. I feel fairly positive it is a commercialy
made lens, and with the odd diameter what telescope is it from, or who made it?
I measured the focal length roughly 80-1/2 inches, and that makes it exactly f/14.
If I use 5-5/8" which would probably be the mounted clear aperture, it becomes f/14.3, providing
my rough focal length measurement truly is 80-1/2".
I thought the 5.75" x 80-1/2" might be metric and that would make the lens 146mm x 2045mm
Yes the black splotches are clam chips!
Robert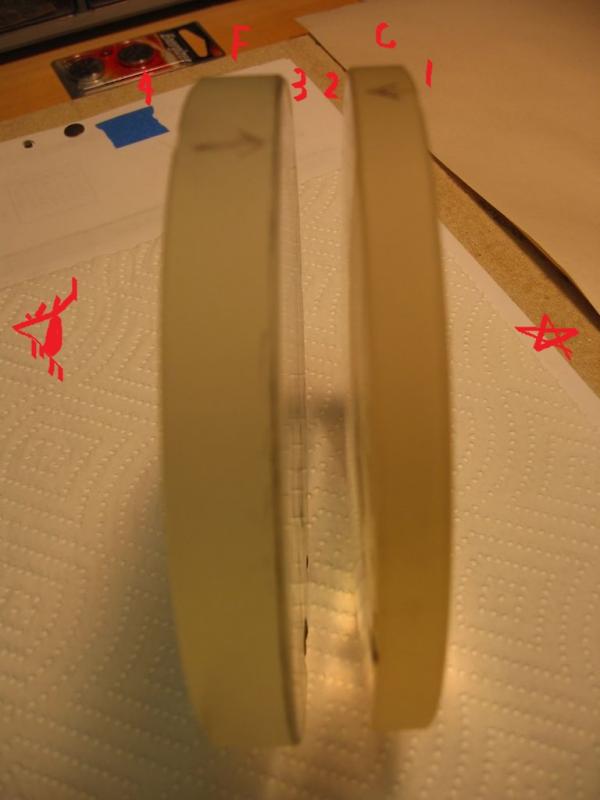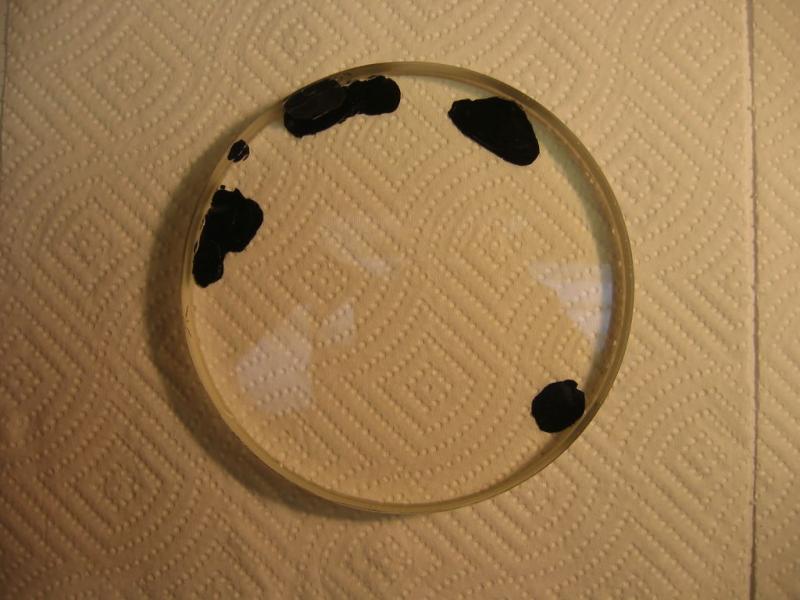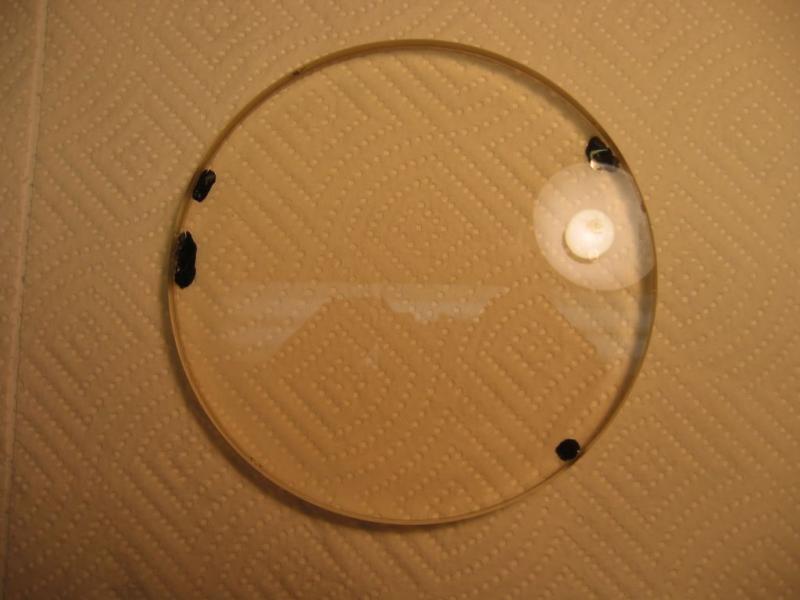 Edited by actionhac, 13 March 2018 - 05:24 PM.