As you maybe know, I like to have a look at some exotic objects in our universe

.
Try this one, as a very special system. On top of that this is a very easy observation to do, mainly in the morning.
The system's J2000 coordinates are 18 20 21.95, +07 11 07.3.
The magnitude I estimated this morning was +/- +12.3 and probably brighten.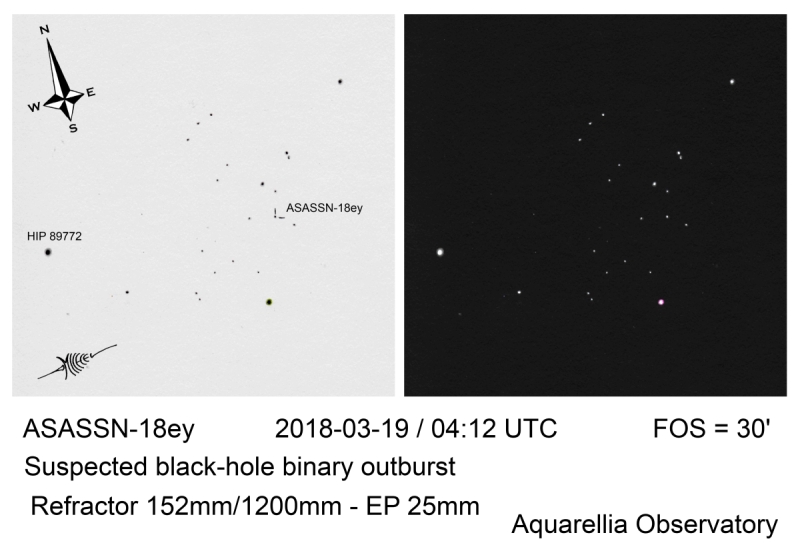 For more information have a look here : https://www.aavso.or...bright-outburst
Clear sky to you all
Michel