Spectroscopic Confirmation of TCP J07134590-2112330 as a Galactic Classical Nova in Canis Major.
TCP J07134590-2112330 was discovered by Yuji Nakamura on 2018 March 24.5 UT as a 12 mag optical transient.
J2000 position of TCP J07134590-2112330 is RA = 07h13m45.843s , Dec = -21d12'31.28"
Searching map: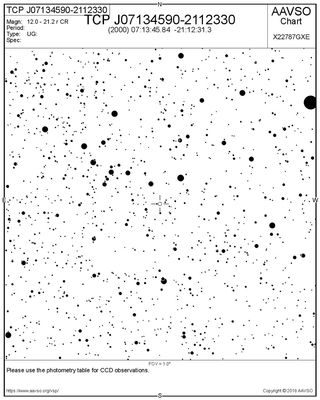 Source: http://www.astronome...org/?read=11475
Few hours ago I have observed nova, my estimate is 12.0, but it is not accurate, since I shot through the thee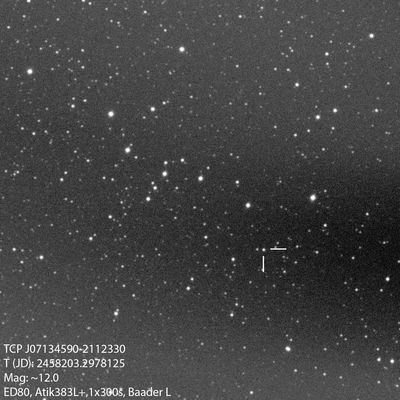 Edited by vakulenko_sergiy, 26 March 2018 - 05:19 PM.