That was April 9th, at 19:28 UTC. From my observatory I observed this nice slow orange shooting star.
With an estimated magnitude of -4, this is not really a fireball but a big shooting star.
I was directly sketching on a paper the stars and the meteor way between them plus the exact time, duration, color etc… I did that to send a complete report to the IMO.
I was wonder, because of the direction, if it's not a piece of the old comet Thatcher (C/1861 G1), the parent body of the Lyrid meteor shower, but it's maybe too early in April.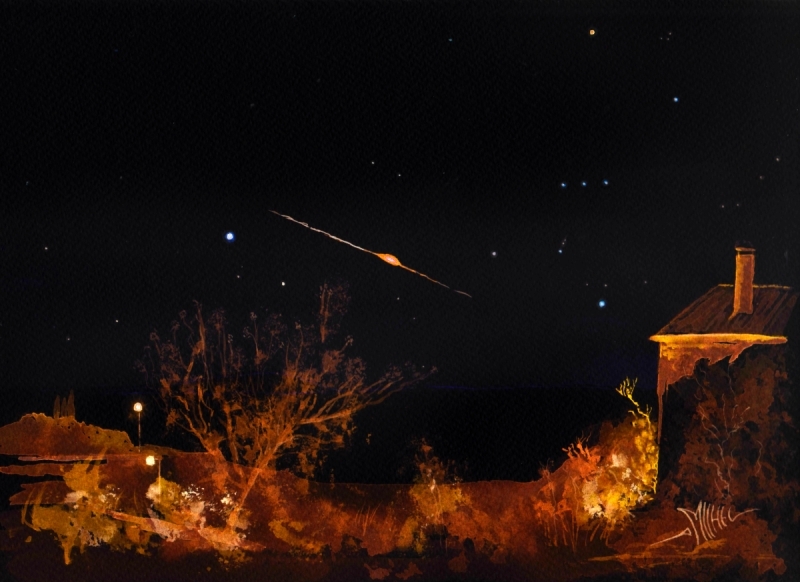 The day after, based on the original sketch I did this watercolor.
Michel
Edited by Aquarellia, 10 April 2018 - 09:19 AM.