A short story.. A Box from Amazon:
Yesterday we celebrated my 70th birthday with a beach party. It was a gorgeous day, warm day with clear blue skies. Lots of good food, good people, helpful strangers. The party was along the entrance to Mission Bay and boats and paddle boarders and all such were constant amusement. My brother had flown in from Spokane, Washington, a friend had flown in from the Boston Area. It was great fun...
Toward sunset, Tomykay who often posts here pulled out his Vortex 10x42s and we were enjoying the views of the boats and harbor across the way. My brother told me I needed to open the present he had brought for me. I said, I wanted to wait until I opened them all but no, I had to open it.

So I got the box, tore off the wrapping paper and underneath was a box from Amazon. It was the right size and weight for some binoculars. Now a new pair of binoculars is always great fun but I was wondering what they would be, whether it would be another useful pair and just what they might be..
I opened the box expecting to find some packing material, some sort of a case with whatever binoculars he had decided to order for me.
Instead there was nothing but crumpled packaging paper and a pair of binoculars. It took me a moment to recognize them but in that moment, it all became clear:
These were my father's 7 x 50 Tower binoculars that we had used growing up. The ones we had used during our 4WD trips to the remote locations in Baja California where we camped, sometimes there was no one, literally no one within 75 miles of us.. Dark skies, lots of sea birds in neat stuff. I had looked on the internet for an identical pair but with no luck, not even a mention.
They are quite unique and by my more knowledgeable perspective of today, I have to say, I really like them. They're probably from the late 1960's, the body is magnesium, they have fully coated optics, Bak4 prisms, a very solid eyepiece bridge, 376 feet at 3000 yards = 7.2 degree field of view. One of the features I really like are the small diameter twist up eye cups. Modern twist up eye cups on porro prism binoculars are massive, almost too massive to fit my eye. These are no larger than the outer diameter of the eyepiece, that's they way they should be.
The condition is good, the glass is clean, there is some wear, they are definitely ready to use.. I'm excited.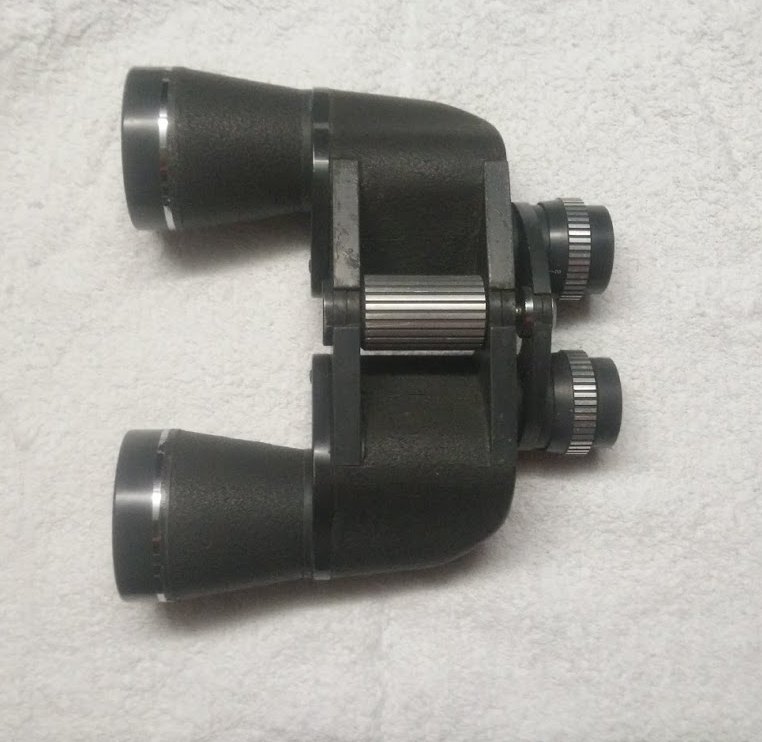 These were not to be the only binoculars I received as a birthday gift. My friend Jeff occasionally reads these forums and he must have seen these particular binoculars mentioned recently in this forum and went to great trouble to secure a pair just for me. They're spec'd as Ultra Wide Field, Zero Chromatic Aberration, Long eye relief. Quite an order to fill..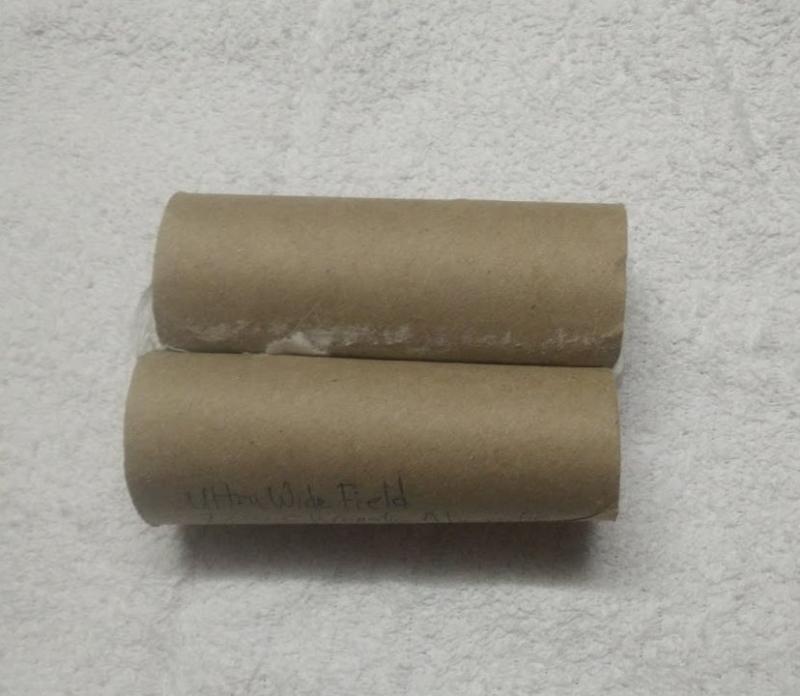 Jon