This possible nova, is probably the known variable star V392 Per.
The previous visual range for V392 PER was 14.1 - 16.9, but tonight my visual estimation was 6.2 !!!
What an outburst!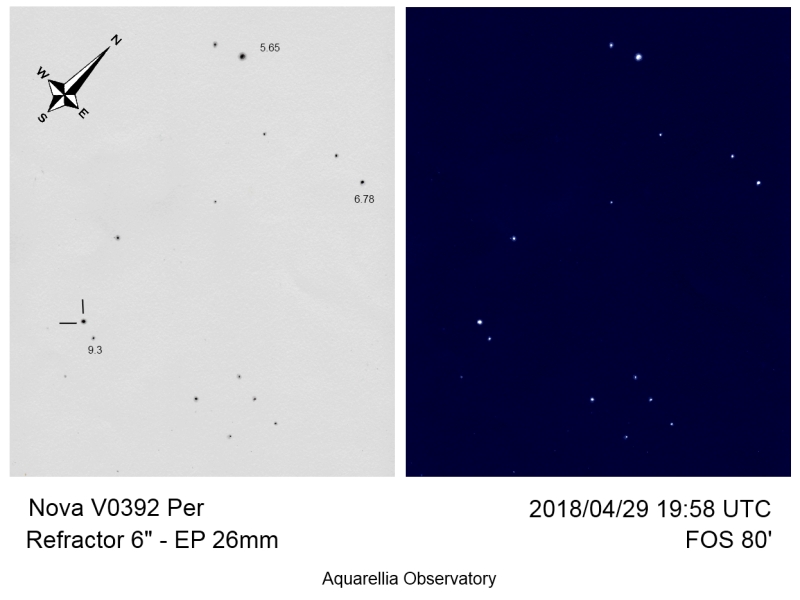 As stated in the Observational Astrophysics forum by BrooksObs "If indeed this is a nova identical with V392 Per, this would probably be an event unique in the annals of variable star astronomy, as I cannot recall its like."
More information here : https://www.aavso.or...eruption-62-mag
Clear sky to you all
Michel