This evening, I was able to do a field test of the new SQM routine. Unfortunately only a few measurements due to clouds passing by. Higher then SQM 18.4 was not possible due to the shining Moon, but the result is good.
Later, just realizing that altitude plays a role. Measurements where done at zenith. At lower altitudes the stars are fainter so probably it is better to talk about relative SQM value. The measurements where done at zenith. so maybe it is a coincidence that the values are so close.
Extinction becomes significant when altitudes are lower than about 45 degrees. At sea level, zenith extinction is 0.28 magnitudes, and at an altitude of 45 degrees it's 0.40 magnitudes.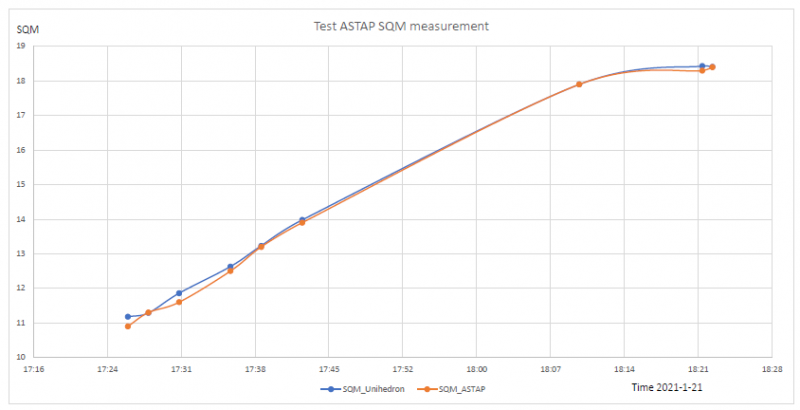 In the latest ASTAP version only one SQM value is present based on the background level. The noise measurement has been dropped since it did not perform for OSC raw images. Camera used was the ASI1600MM in bin 2x2. Exposure time adapted from 0.5 second to 30 seconds.
Han
Edited by han.k, 23 January 2021 - 01:46 AM.