Solar Cycles
We are closing in on minimum of the current solar cycle 24, the lowest activity cycle in more than 100 years.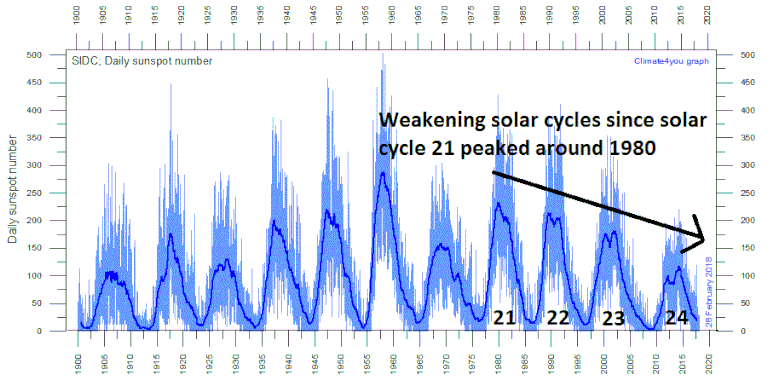 Weakening progression of solar cycles since 1980 --
WDC-SILSO, Royal Observatory of Belgium, Brussels
Some are speculating that we may face another grand solar minimum like the 1645-1715 Maunder minimum, with much colder weather winters and summers.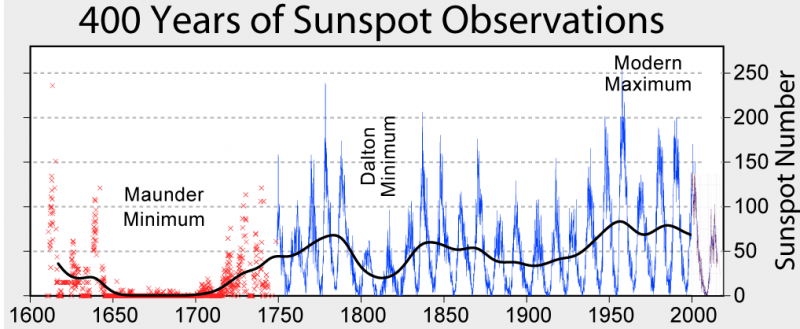 https://da.wikipedia...Maunder_Minimum
Well, we'll see, but the low activity has prompted me to gather some of my observations from the peak years of this past #24 solar cycle, and post these as a review of how I have experienced the development in solar activity through my small classic refractors.
1998
I'll start with a nostalgic, retrospect view from 1998, right at the minimum between solar cycles 22/23, -- there are still some sunspots visible in this old school solar projection sketch, using my vintage 3" Nihon Seiko Unitron refractor with a 1000 Oaks T2 glass solar filter: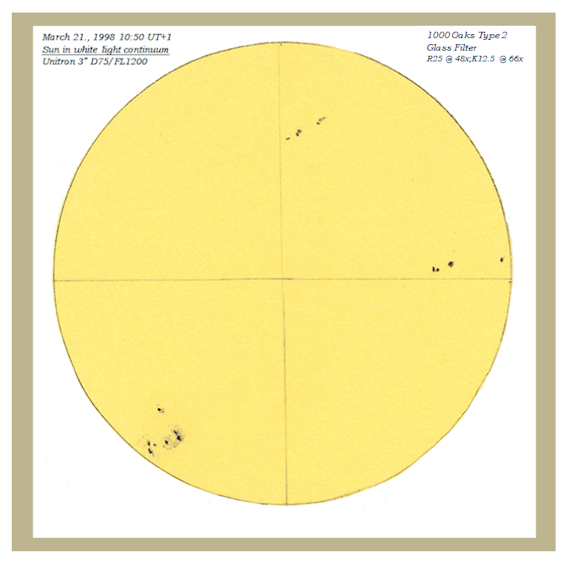 1998-03-21, 10:50 Local UT+1, 56N 12E Denmark
Unitron 3" D75/FL1200, 1000 Oaks T2 ND5 filter.

Allan
Edited by AllanDystrup, 13 May 2018 - 02:33 AM.