Synta's base 6" f/5 Newtonian proved not to be such bad gamble. Its primary's parabola is quite good actually, my having witnessed snap-to focussing on at least one occasion, and with my old-school oculars. But the focusser itself, per the title of this thread, is what it is, and it has been one bane of my existence since we were first introduced. You simply cannot expect a tight, smooth and solid racking action, straight and true, throughout the drawtube's length/range, and with these coffee-cake tray-liners...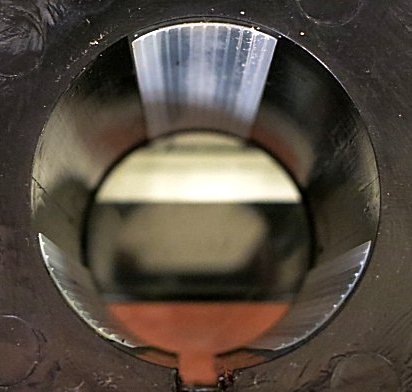 Every other component is somewhat first-rate, but not this travesty. Now, I had acquired a new, old-stock, 1.25" Parks, all-metal focusser, and made in Japan many years ago. It's perfect, and light-years ahead of this one. It will require adding a metal plate to strengthen its mounting. I may do that, eventually, but I decided recently not to give up on attempting what seems to be, at first, the "repair of a sand castle with cake frosting". The rack itself on the drawtube even, the teeth, is of chromed plastic. My first attempt ended in failure, as all I had on hand was self-adhesive PTFE tape, but it was a bit too thick, therefore the drawtube was far too tight a fit, so I ground down those areas on the drawtube where the strips would contact it, but not exactly to the ISO9001 standard. "Hey, if Synta didn't, why should I?"...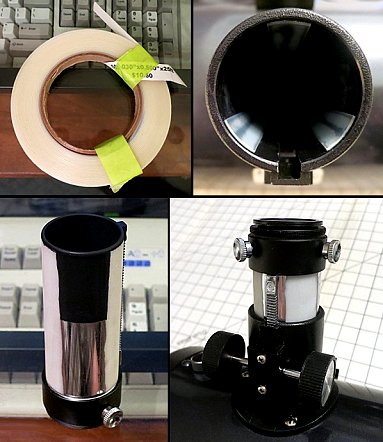 That was not the way to go about it. Last May, being the original owner of this Orion, I was "blessed" with the ability to get another drawtube for it...