I could fix that focusser, and to where it would be smooth as silk and a joy like no other. I'd take the axes apart, too, and replace the "lubrication". But at the heart of the kit, and at which most of the outlay lies...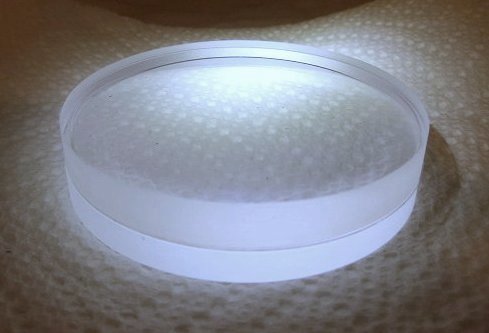 ...the achromatic-doublet, of good ol' reliable crown and flint glasses. Pass me a glass of wine, and the cheese plate while you're at it.
It's not possible to get that 4" f/6.5 achromat as an OTA; only the 4" f/10...and the 80mm f/5 achromats...

. Used, yes, but you'd never know if it was sold due to its optical quality, or rather the lack thereof. Hopefully this one, now making its merry way across land and sea, will be well-figured. The greater bulk of the cost of the kit goes towards the refractor, the doublet. Everything else is thrown, tossed, into the bargain.
It's the refractor we're after(at 2:40)...
https://www.youtube....h?v=mh-QR_qi5JU
Edited by Sky Muse, 16 May 2018 - 06:02 PM.