My poor orange friend of more than forty years lost its drive motors to corrosion fifteen years ago... and it's been putting up with being piloted only by its slow-motion controls since then. Adding insult to injury... ten years ago, its tripod was stolen. So for all that time, it's been embarrassingly reduced to "table-top" duty.
However, having recently acquired a CEM25P for my ES102CF APO -- and with invaluable input and encouragement from Ladyhawke and terraclarke -- I invested in an ADM Vixen dovetail adapter and a Farpoint dew shield... and it made my friend so happy, I had to take a photo. Total weight of the OTA as pictured is only 13.2 pounds, so the 25P handles it beautifully.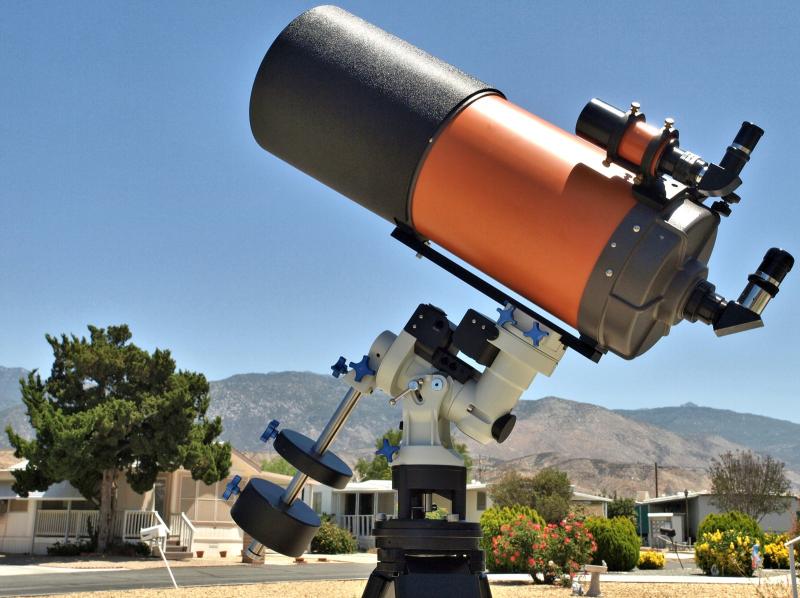 I still have the original 40mm and 25mm Kellners that came with it, along with a 10mm and 6mm Clave Plossl and a 15.5mm Meade that were acquired shortly thereafter. The pinch-grip eyepiece tube on the diagonal is worrisomely weak, so I use elastic hair-ties to keep its grip firmed up... but now that I'll be using it far more frequently, I may need to invest in a new 1.25" diagonal. Any suggestions?