It is hard to say,why I dont make a visit to such a dream binocular telescope in last five years! This time is a impromptu visit,so when we arrival it is 11PM and we no time have a binocular observation. Even with tiny fog and seeing not good,the single tube have a great view too!
Before the seeing became unacceptable,I have more than half hours shoot to Jupiter. After that,then have a look at full moon and Saturn. But the Mars too late,we must go home.
Anybody remenber the milestone of Mars in SHENZHEN two years ago? For DOB22, the 12" tube is samll,but for Refractors it is not.For the binoculars? Just WOW! Now,this is the very first acceptable result of imaging in public by this dream telescope. I suffer focus in hand(!) and seeing condition. Even the feather touch could not equal to such a huge monster. Five years, a magical miss and a happy tour at last.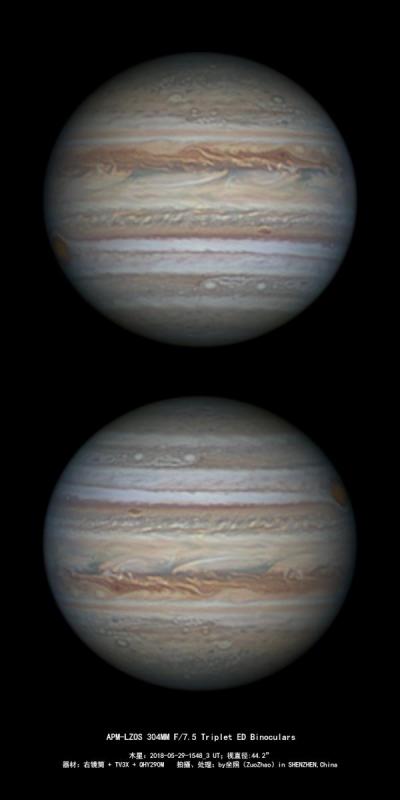 Edited by ZuoZhao, 04 June 2018 - 10:31 AM.