Hi!
I have been having some issues using the new ASI183MM for solar Ha imaging.
My optical chain is:
Lunt LS80Tha -> B1800 Blocking Filter -> Televue PowerMate 2x (Optional) -> ASI183MM
When I first used the camera, I immediately noticed a grid pattern in FireCapture: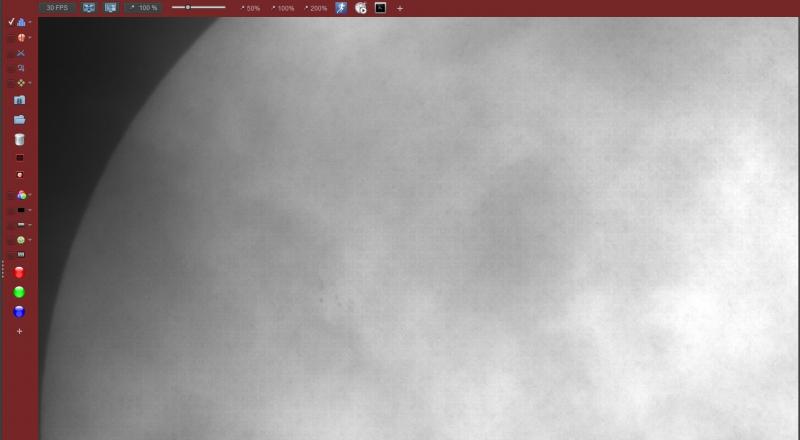 The pattern is definitely from the camera and not an issue with the Lunt (and it is definitely not because the screenshot is in JPG). And it is apparent only with Ha imaging; white light moon images with a Celestron Evolution 8 are free of the artifacts.
I've tried all sorts of combinations of settings in FireCapture, but the pattern remains. Using a flat does help to some extent.
The advise from ZWO is that maybe the "183 is not suitable for Ha solar imaging". The product page on their website has a new note now!
However, I think there would be other 183 sensor users out there. Has anyone encountered similar issues with this or other sensors?
Many thanks!