Hi all:
I'm working on the AL Mars program and was out last night imaging. I'm not sure if maybe we caught a cloud or dust storm just north of the south polar cap? the small white feature doesn't appear on the WinJupos ephemerides.
Any ideas? Did anyone catch the same thing?
Mars using W47 as luminance & RGB at 09:03:34UT on 6/6/2018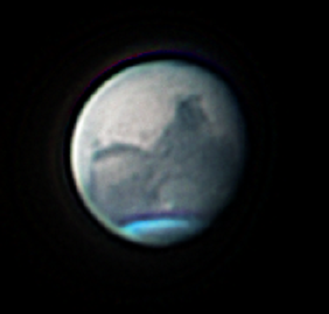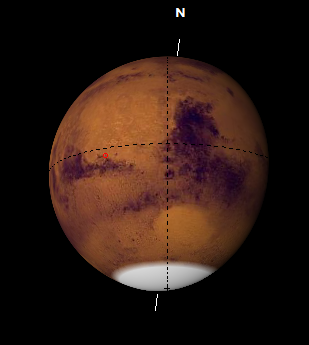 Thanks!
Mike
Edited by mpusatera, 06 June 2018 - 01:56 PM.