OK so not quite a cueball, but with all of the dust floating around the planet it is getting awfully hard to distinguish surface features. Here is Mars from the previous two mornings showing Syrtis Major (if you squint your eyes just right) along with what looks like some of the dust infiltrating thru Mare Serpentis. I may put together an animation of these two frames to see if it helps make the dust more noticeable.
11JUN2018 - if you look carefully you can see some 'fingers' of dust between Syrtis Major and Hellas. By the next morning they had expanded quite a bit.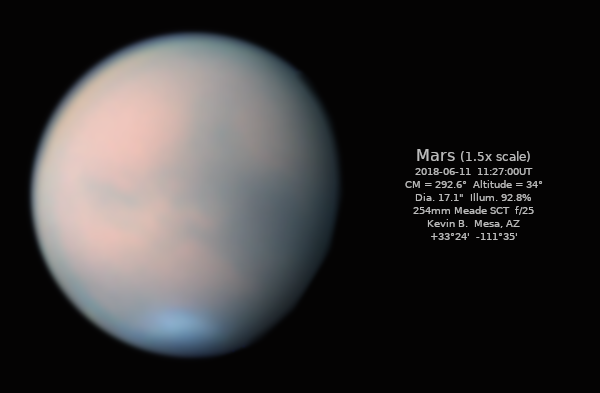 12JUN2018 - not sure what is up with the purple splotch, possibly a dust mote that I didn't notice when I was capturing the videos. Also added an annotated image created by Winjupos to help show what should be visible.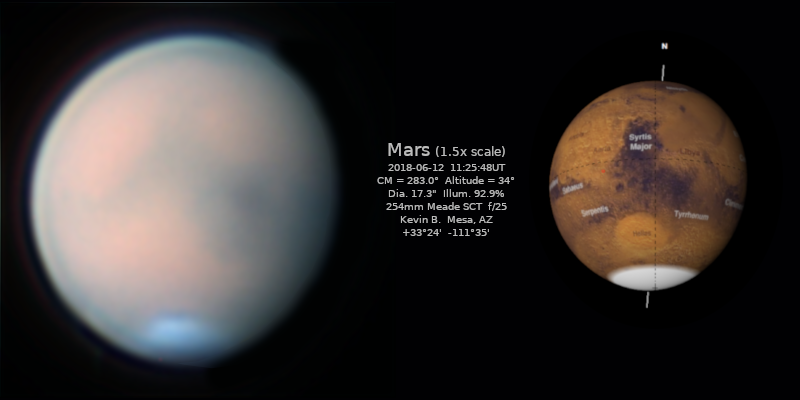 Edited by kbev, 13 June 2018 - 02:23 AM.