Sharpless 101 (LBN 168 or the Tulip Nebula), is a nice emission nebula located approximately 6,000 light-years away in Cygnus.
Luminance – 24x600s – 240 minutes – binned 1x1
RGB – 8x300s – 40 minutes each – binned 2x2
360 minutes total exposure – 6 hours
I ended up collecting 12 hours of Ha data but did not use it for this image.
Imaged over 12 nights in May and June, 2017 and June, 2018 from Dark Sky New Mexico at Rancho Hidalgo (Animas, New Mexico) with a SBIG STF-8300M on an Astro-Tech AT12RCT at f/8 2432mm.
LRGB - https://www.flickr.c...4161344/sizes/l
See the link above because the attached image has been down-sampled.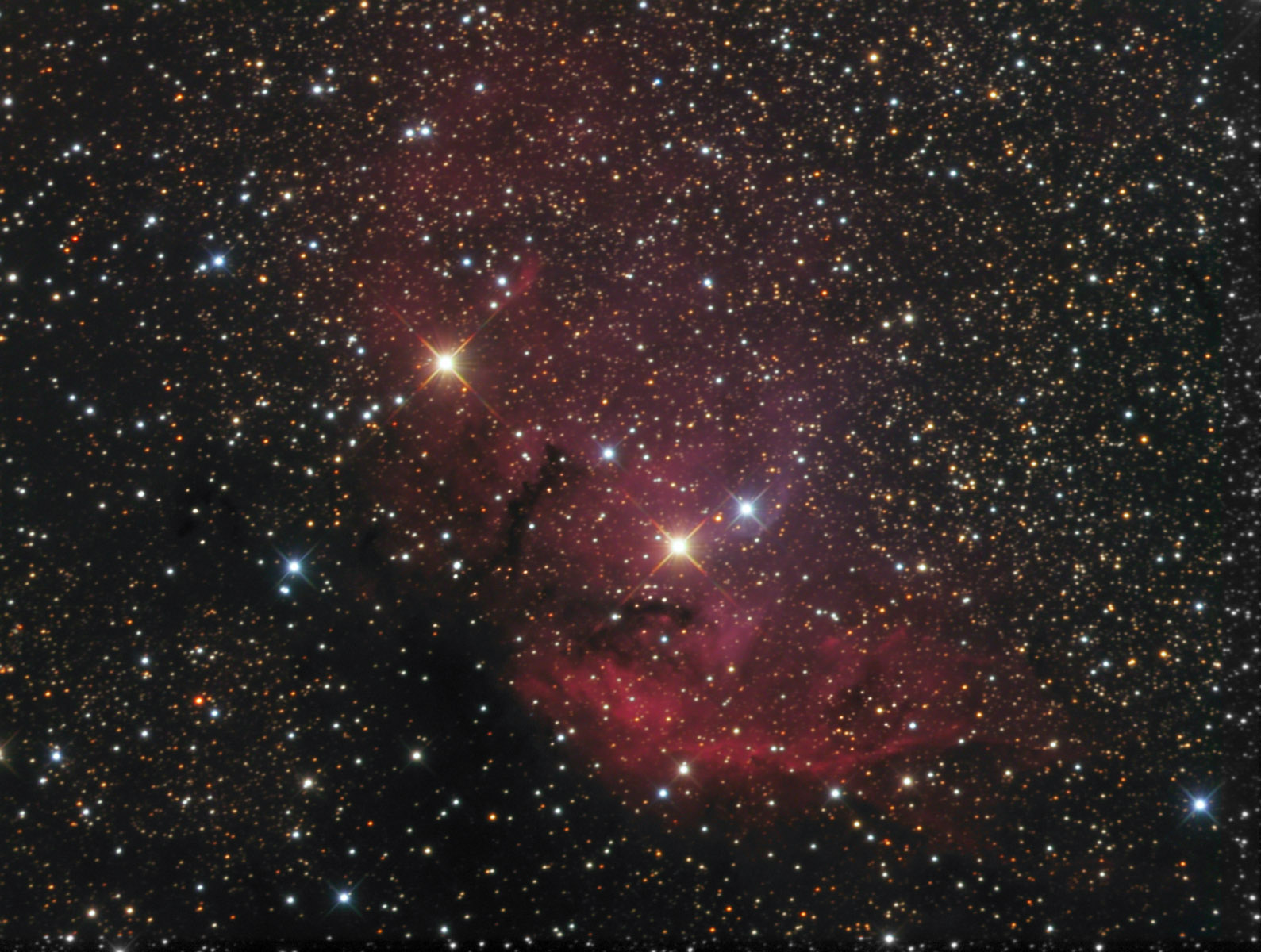 Dan