For the AAVSO solar section I try to have a Wolf number estimation each day.
Today (June 20 2018 - 7h45 UTC) the number of spot was a good surprise, 18 spots distributed in 3 different groups. So an estimated Wolf number of 48, this is a first for this year.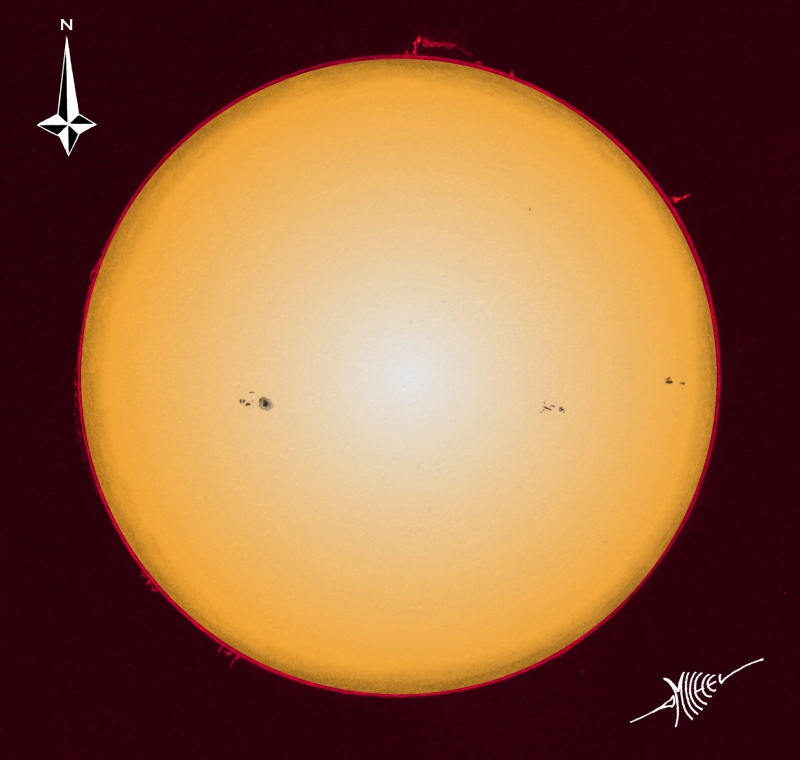 All the groups are very close to the sun's equator meaning that those spots belongs to the previous cycle. Only two small spots were out of the tropical area, so they are the first ones of the new cycle. that was in the begining of this year.
The interior sketch was made with an objectif filter on a 102mm f10 refractor, the H alpha prom's were sketches with the smalest H alpha Lunt (35mm). All with HB pen and blending stump on white paper.
Hope you will have a clear sky today!
Michel