I liked the features of the Twilight I, especially the slow motion controls. But I did not like the vibration I got when using it. A firm tap at the eyepiece took 4+ seconds to damp out the vibes. I use it with the arm reclined because it's the most convenient configuration. Unfortunately, this is the most vibration prone configuration.
Well, I came up with a mod that is easy and effective. I used 6mm Baltic Birch to create a web to brace the gap in the altitude arm. This something the manufacturer should have done!
I cut two pieces, one to brace inside of the altitude-arm and one for outside. The dimension of the inside brace is 2-3/4" X 2-7/16". The 2-3/4" dimension is a bit too long and will have to be sanded back a hair. The inside brace must be cut so that it press fits firmly inside the web of the arm. This is important. The easiest way to do this is to cut the piece to 2-3/4" X 2-7/16". Then sand the 2-3/4" dimension back a bit until it press-fits with a firm snap into the inside web. You do this by trial and error.
The outside piece is less critical. The dimension of that piece is 3-1/8" X 2-7/16". It will line up perfectly with the outside edges of the arm.The fasteners are three stainless steel #10 X 1" bolts, nuts washers. Some varnish and white paint made the pieces look decent.
After the mod a firm tap at the eyepiece damps in 2+ seconds. A light tap in less than a second. Vibrations while focusing are greatly reduced as well.
Take a look at the photos for a better understanding of what was done.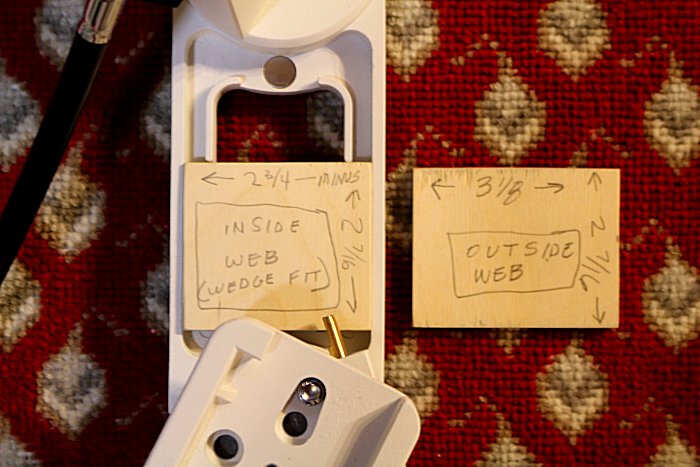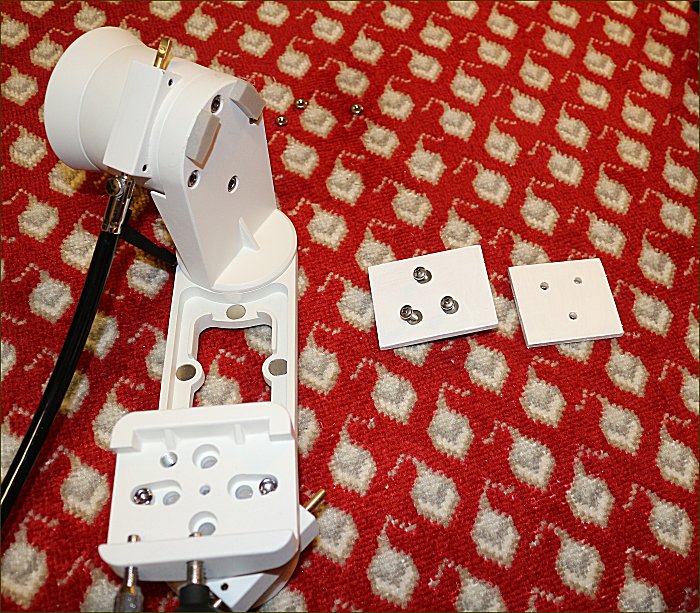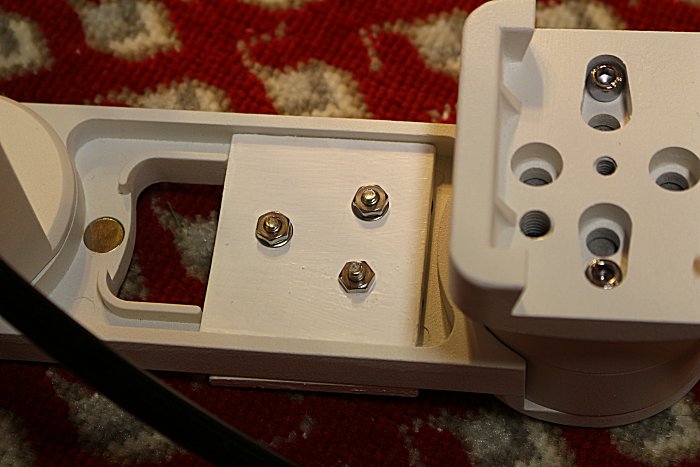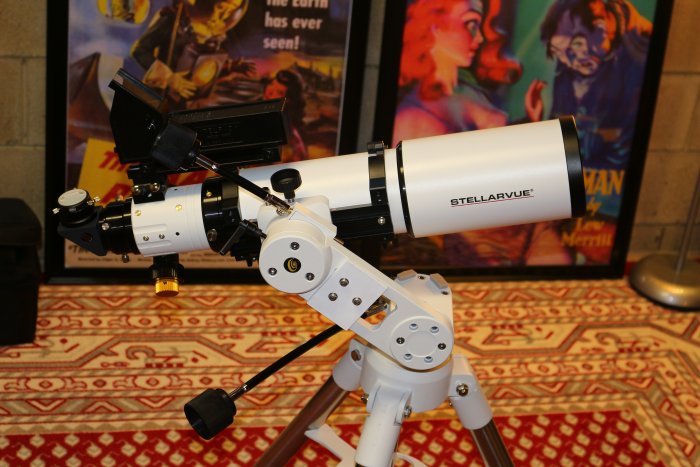 Edited by JimOfOakCreek, 30 June 2018 - 08:04 PM.