Here are the submissions for June's sketching contest. Good luck and clear skies.
1.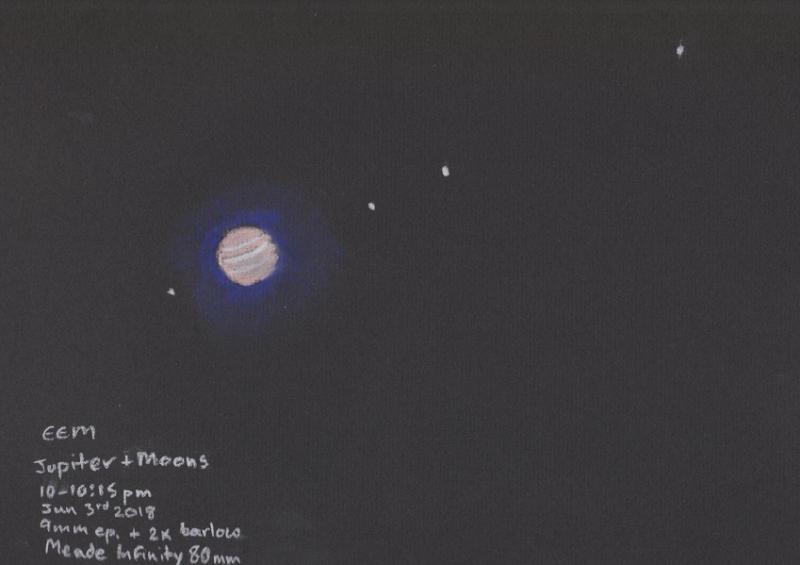 Entry by: pygmycory
Date of Sketch: June 3, 2018 10:00 to 10:15 PM
Object(s) Jupiter and Moons
Location: Victoria BC, Canada
Equipment: Meade Infinity 80 mm, 9 mm + 2x Barlow
Sketching medium: Black charcoal/pastel paper with pastel crayons
Object type: Planetary
2.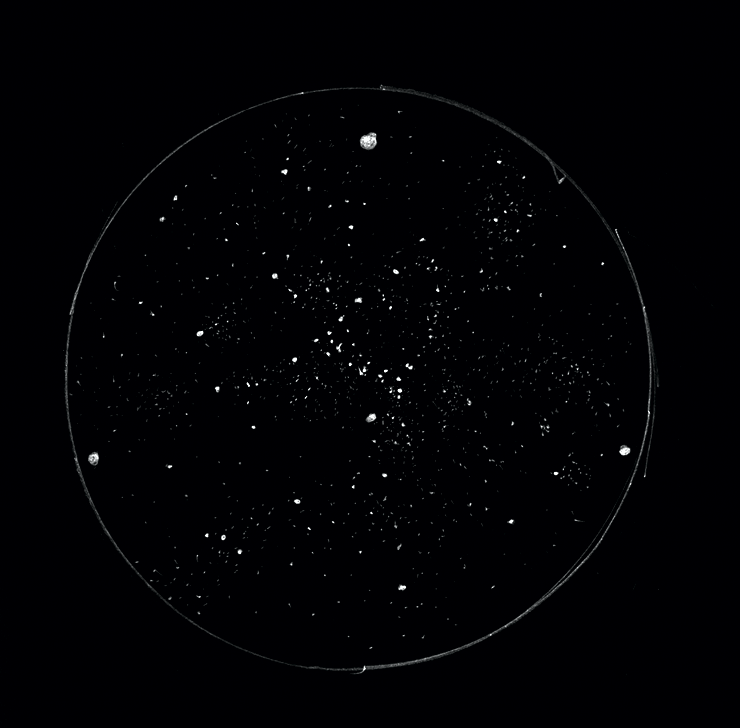 Time: ~2.5 hours, 12:30am to 3am (05:30-08:00 UTC)
Date: June 16th, 2018

Object: NGC 6633
Location: Jasper, AR
Light pollution: Bortle 3 to 4
Seeing: Alright
Transparency: Very Good
Instrument: Oberwerk 15x70 Ultra binoculars, mounted on a parallelogram mount
Sketch materials: Regular pencil on sketchbook paper, scanned and inverted in Photoshop.

&nbsp