The nova SCT 2018 is born 2 nights ago.
I like those stars...
This nova was discovered by Y. Sakurai, Mito, Japan, using a Nikon D7100 digital camera + 180-mm f/2.8 lens. Nothing is visible at this location on a frame (limit mag.= 12.1) taken on 2018 June 23.632 UT.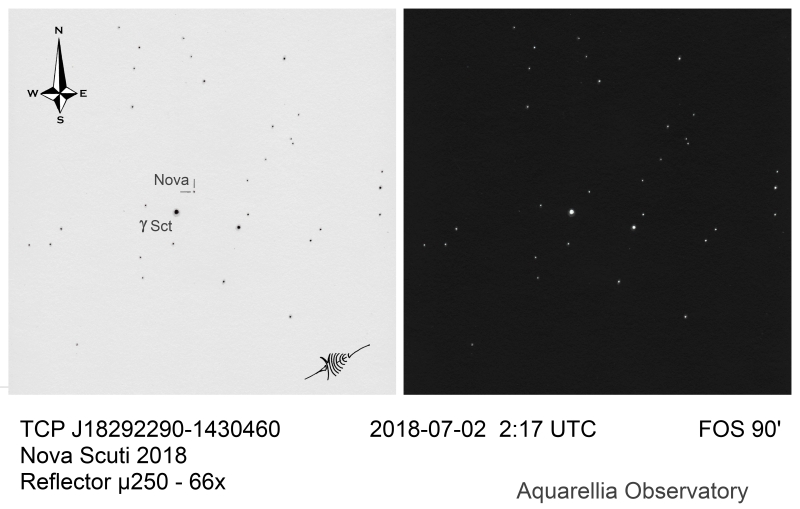 Yesterday July 1st I did 3 first visual estimations (from +10.6 to +10.8), the bright moon was not helping, this morning July 2nd my visual estimations gives +11.2/+11.3, but with those stars, we never know...
More informations here : https://www.cloudyni...nova-in-scutum/
Clear sky to you all
Michel