Here is the report of venus of the 9th july performed with the 130mm Cassegrain.
Good images were met during the session.
Poles were there but of more tiny sizes, both.
Banding pattern was clearly captured.
After one full rotation and one day more, please compare with the 04th obserservation (also the 3rd). banding pattern is similar but with different CM2 ( CM2 difference 74° and 8° sun longtude difference). Just noted (data collected from winjupos).
Stanislas-jean.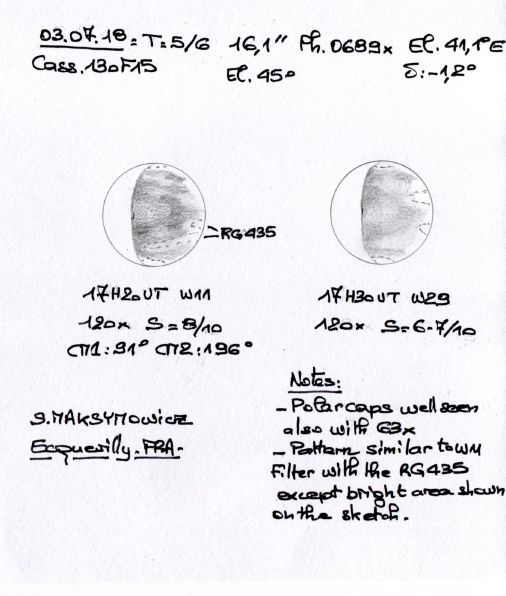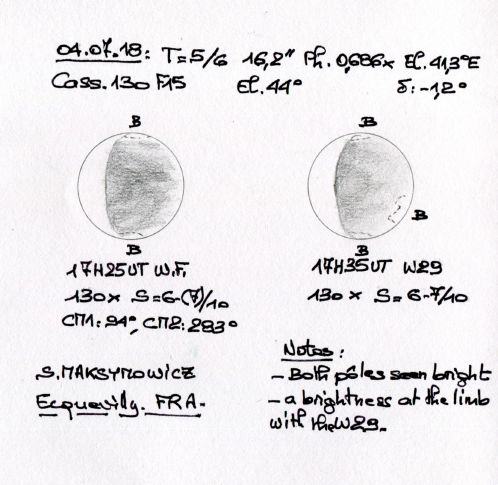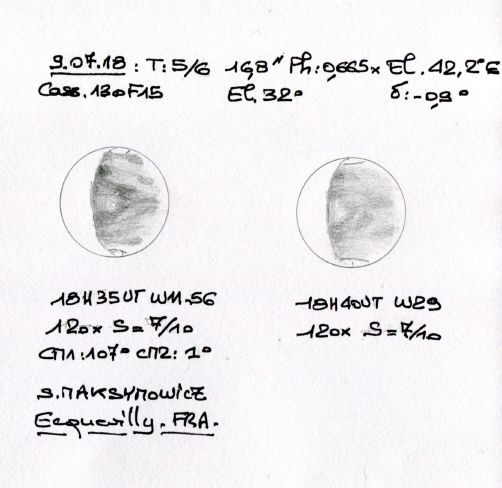 I will add the 10th observation later.