Just thought I would share the latest imaging rig pics.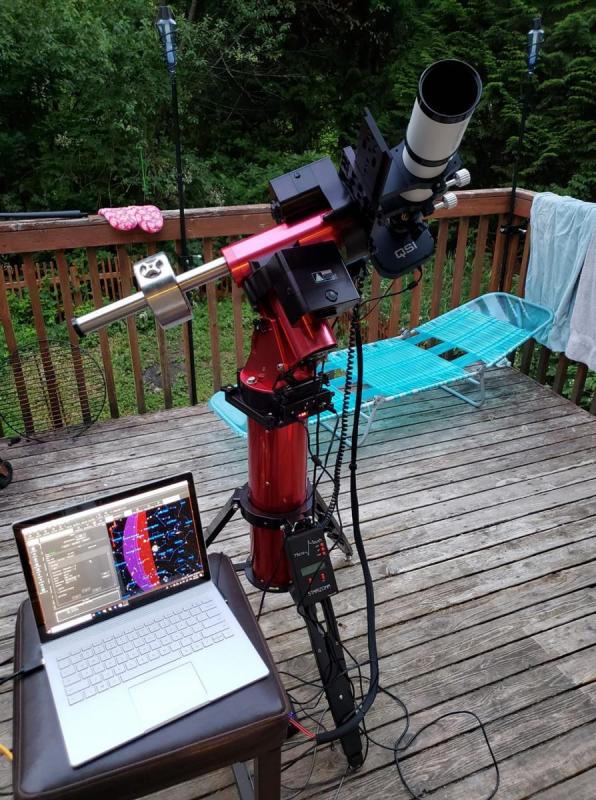 Thanks to Pat (Pbunn) for the good deal and to Tolga for helping through the mesh process to get her working correctly. I probably shouldn't get her out night one without working on learning the Paramount way, but I figured I would jump into the deep end and see how it goes.
I'll share first light pics as soon as they roll in. SV80 tonight since I do not have enough weights to use my other scopes.