Here's a Mars from 7/8/18 @ 0637UT taken at approx 26°. I thought I'd try and add an IR685 run in with the RGB data from my ASI290MM to perhaps eek a bit more surface features. I think it came out ok. Thanks for looking..

EdgeHD11
ASI290MM
Siebert Optics 1.5x Barlow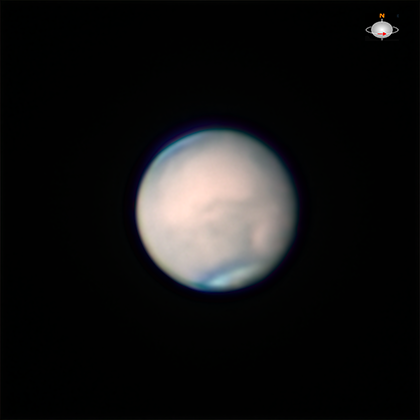 Edited by phileefan, 12 July 2018 - 09:18 PM.