I'm just back from a little astronomical voyage in the nice surrounding area in the north of my home village.
I just want to share here that experience with you.
The first part of this little voyage was to go to the village of Mons. From there, weather permitting, 750m up the sea level, we can observe the mountains of Corsica.
Here the view of the village sketched from our B&B terrace during the breakfast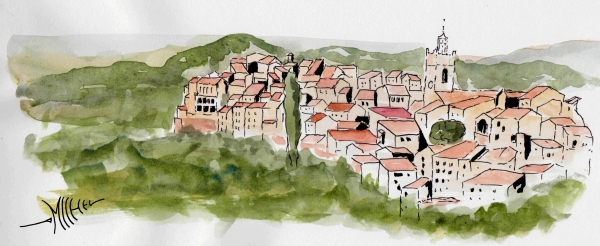 Once a year, to offer to the public a dark night, the municipality turns off the lights of the village.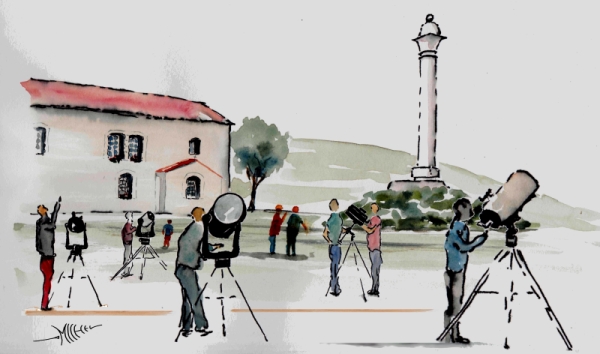 suite ==>