I received the long awaited 0.7x focal reducer for the 9.25" Edge. It is a heavy beast. I have it paired with a QSI 640 wsg and have an Optec TCF-SI in the imaging train. With the FR I now have an image scale of 0.93"/pixel. Previously, at F/10 the Edge has always given me round stars to the corners, despite the fact that I suspected that I might have been slightly long on the recommended optimal backfocus distance (146mm). The relatively small imaging circle (22' vs 31.7' with the FR) was fairly forgiving I suspect. I was happy that per Celestron the backfocus distance is unaffected by the new FR. My first test images with this setup, however, were suboptimal. After critical focusing with the Optec at mid focus position, there was severe corner star abberation. I assumed it was tilt because it affected primarily the right upper corner:
However, after moving the Optec focuser in by 2500 steps (about 5.2 mm) and refocusing initially with the primary focuser then relocking the primary, then fine focusing again with the Optec, test exposures now showed nice stars to the edges. I'm still curious why incorrect backfocus distance would produce such aberration in one corner only. Any thoughts? This is a single two minute Lum exposure (after adjusting the backfocus by 5 mm), with minimal processing (levels).
Full resolution of edge/corner crops:
http://www.pbase.com...image/167842242
Derek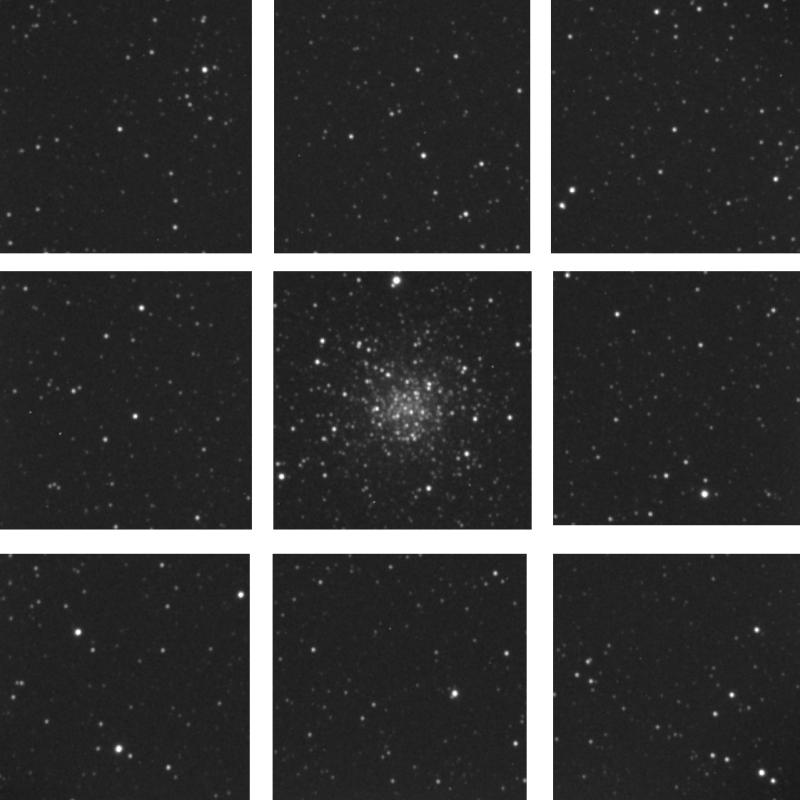 Edited by schmeah, 21 July 2018 - 11:19 AM.