Here's the naked eye watercolor on white paper inverted after scan in my workshop. This is a view of the Verdon lake in Provence (France) with the surrounding mountains around the famous gorges.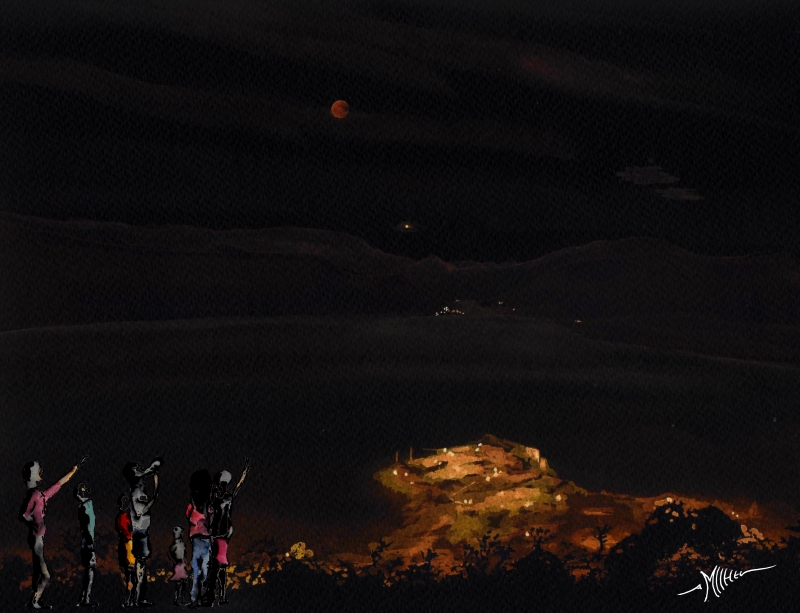 We had some clouds during the eclipse but between them the moon was so nice and strange, Mars was more brillant than the moon.
My idea about the Danjon scale was 1.5, but I made an exercise with the visitors during the maximum of the totality. With 29 of them the calculated average was exactly equal to 2.
Here's the page on which I ask to the visitors to indicate theire observations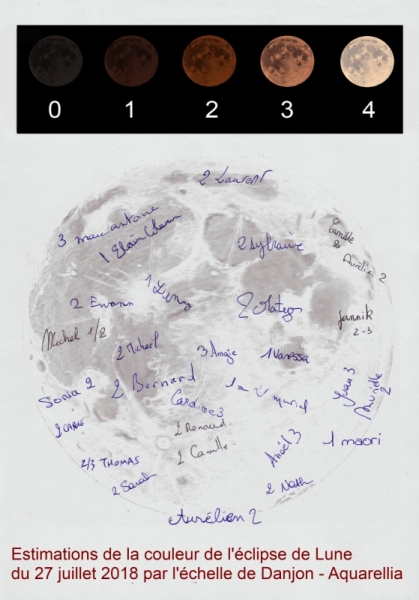 :
This is my own Dajon scale, I just add colors on a full moon pastel I did in 2015.
Because the eclipse was so long I had time to show to the visitors 4 planets, some DSO and the 21P comet.
Clear sky to you all
Michel
Edited by Aquarellia, 29 July 2018 - 11:29 PM.