Hi guys,
While waiting for 7 months for my Mach1GTO, I spent some of the time designing and building a simple hand controller for it. One reason why I built it (besides the long wait for the Mach1 delivery) was because I couldn't justify the cost of the AP keypad which I will only use for a few minutes at the beginning of my imaging session. I know that the mount can be controlled with a phone, but I really wanted to have real buttons and joystick, rather than with virtual buttons. Thus the simple hand controller.
My specifications for the simple hand controller is to only move the mount. It does **not** initialize the mount, sync the mount, have star maps or goto capability. This means a computer is still necessary to be connected to the mount.
My other requirements for the hand controller are:
The hand controller connects to the keypad port on the CP4.
Uses a joystick to move the mount.
Be as cheap as possible
I think I have achieved my goals, especially the cost. The cost for one controller is between $150 to $200

I have uploaded my hardware and software to:
https://github.com/c...hand_controller
Both hardware and software are open source.
Since I have just received my mount, I haven't had the chance to even test it out in the field yet. But I have checked that it works in my living room. After I have tested it in the field. I'm sure there'll be updates to make it better.
Here's photos of my handcontroller: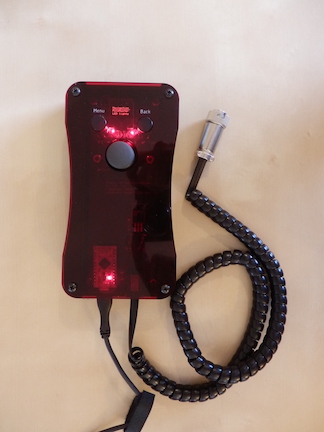 and it hanging on my mount: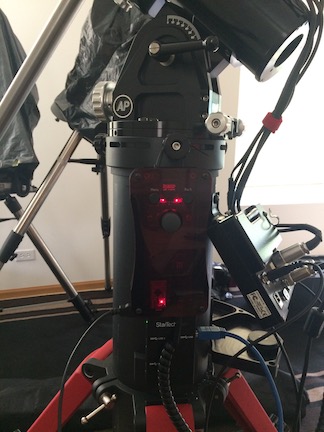 Enjoy!
cytan
Edited by cytan299, 29 July 2018 - 04:53 PM.