Hi guys,
I was finally able to take my Mach1GTO (Jul 2018 batch) outside to be tested. All the data was taken on the night of 03 Aug 2018. I will be using my FSQ106 (focal length: 530 mm) + SBIG guide camera kit (modified to give 200 mm focal length) for the measurements. Unlike my previous experience with my ZEQ25 (which I still own) and the CEM60 (which I sold) the Mach1GTO is so well made that the comparison of the build quality between it and the iOptron mounts is just unfair

The quality of the Mach1GTO in its DEC and RA adjustments, fit and finish, is really fantastic. For example, when I was setting up the CEM60, I always had the fear of damaging the worm. Not so with the Mach1GTO: the clutches on the Mach1GTO are really a life (or mechanical) saver!
Anyhow, continuing. The parameters are:
ST-i guide kit: 7.63 arcsec/pixel (confirmed with Astrometry.net where it measured 7.59 arcsec/pixel)
STF8300C+FSQ106: 2.1 arcsec/pixel
Here's how my setup looks like in my living room: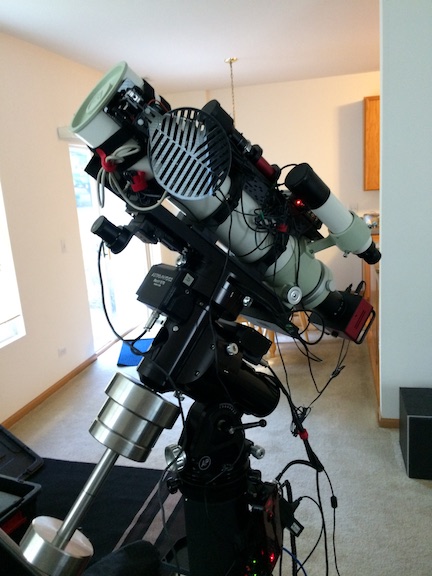 The PE measurement with PEC OFF: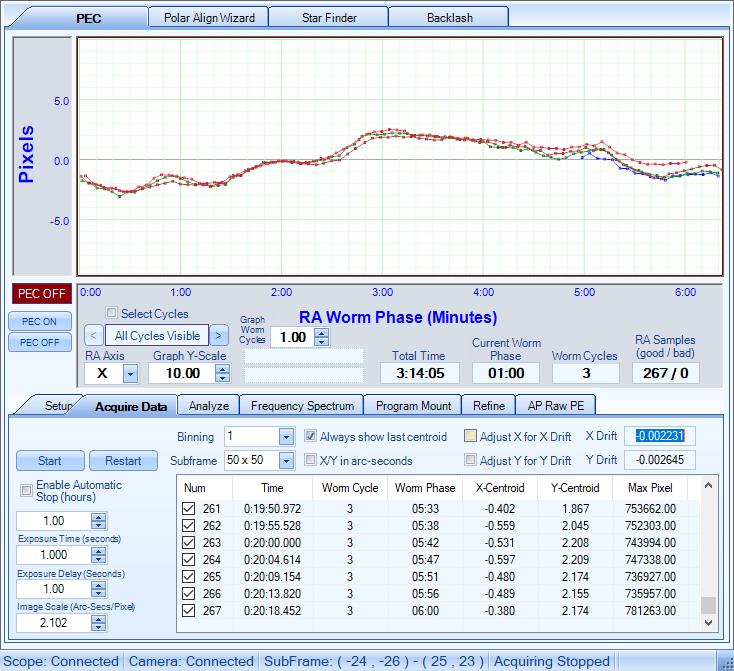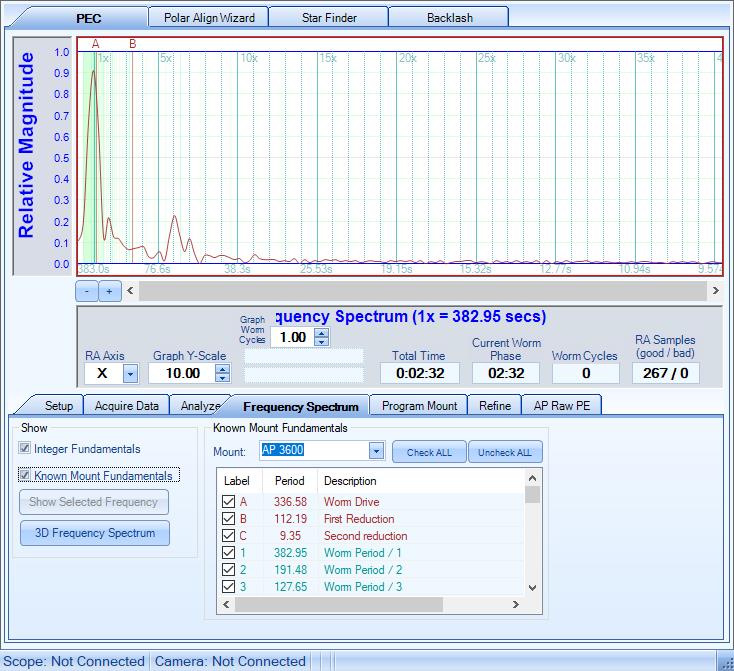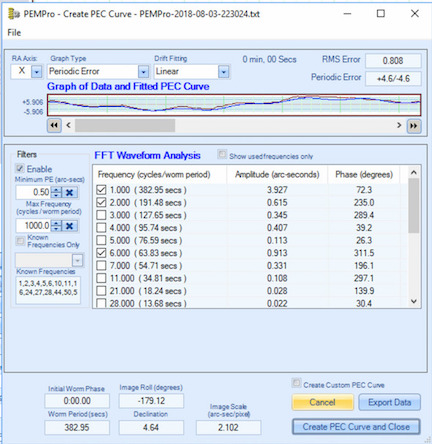 Continued in next post ...
Edited by cytan299, 04 August 2018 - 10:19 AM.