I figured while I have both these scopes it would be a good time to compare the two. Old versus the new.
They are both F8 scopes which puzzles me when I look at the two OTA's.
The 1986 6" AP does not have a sliding dewshield which means it takes a longer case to store it.
However, the older AP is very nicely balanced while the APM scope is very heavy in the front.
The AP is a 6" triplet with no exotic glass while the APM is an ED doublet with one lens made with FPL-51.
The AP has a plain rack and pinion 2.7" focuser. I put a JMI electric focuser on it.
The APM has a really nice two speed focuser.
They both weigh in at around 24 lbs.
The paint on the old AP is still in fantastic codintion
The paint on the APM is like white metal flake. Looks very nice.
The OTA on the older AP is larger in diameter. Will take measurements later.
DPAC results will follow shortly.
The AP is the scope on the right.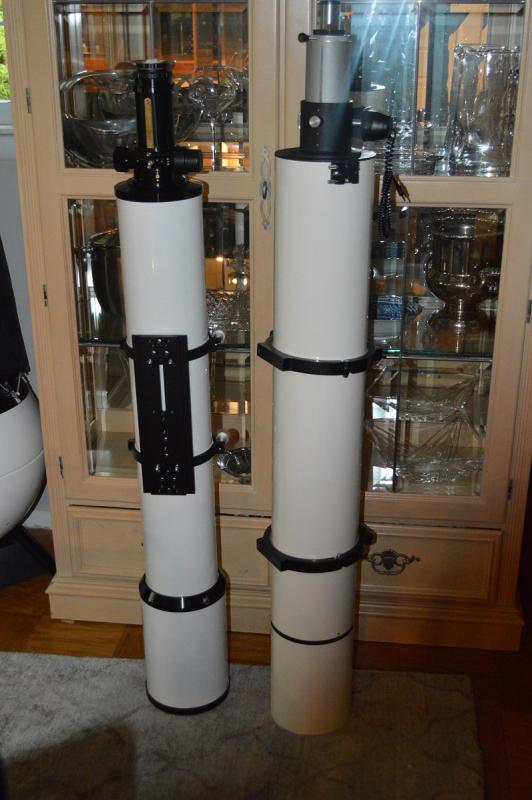 Edited by starman876, 19 August 2018 - 07:30 AM.